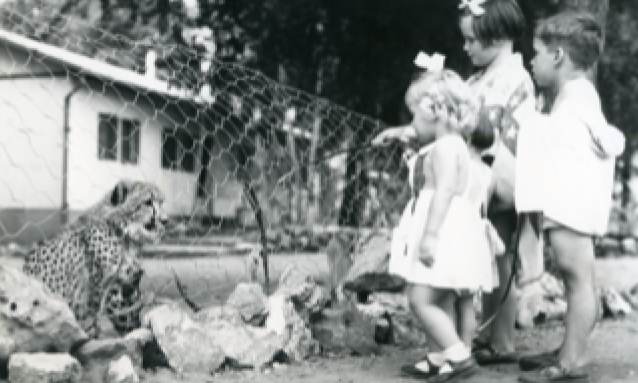 This week, Ian Brooks, a resident of Maun for a time the 1960s, shares with us a memory of a very different Backpackers to the one we know today. Who knew that the hugely popular Maun watering hole has been around as long as Ian recounts!
The following is Ian's recollection of the Backpackers as it was then.
These cheetah' used to be kept at Backpackers near the old bridge. If I remember correctly, they were kept as pets with a view to trying to train them. In addition, there was a trade in live wild animals being captured for various zoos, etc around the world and these could well have been part of that too.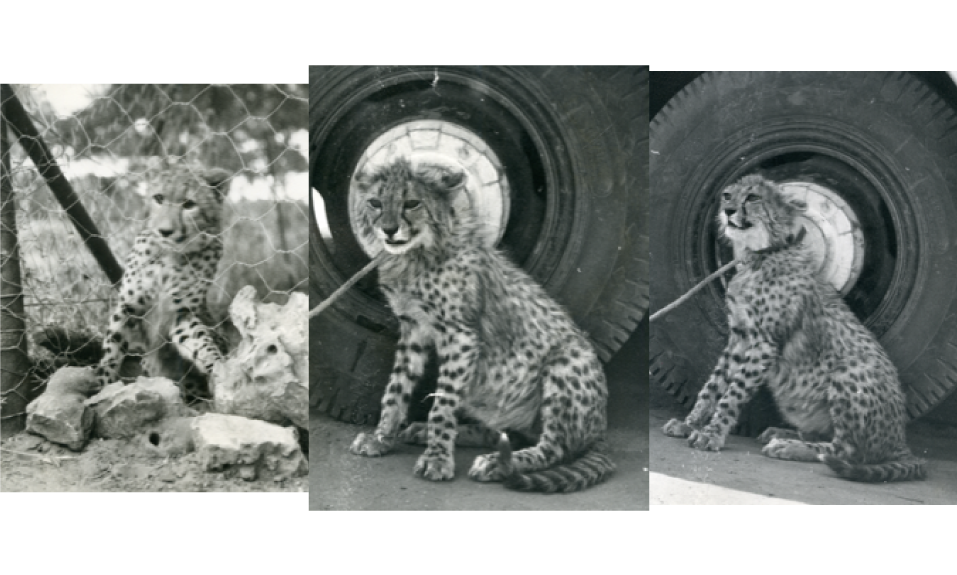 My mother reminded me of an instance when I got chased and caught by one of the cheetahs. Fortunately, it had been de-clawed and the fangs pulled out. Apparently, the cheetah was let out to come and play and I wasn't expecting this. I saw the cheetah walking over and did what all big brave boys do when there is trouble, I turned and ran for mum. The cheetah, probably instinctively, gave chase, caught me and pulled me to the ground. By that stage, the handlers had it under control and no damage was done.
In the photograph at the top, you can see them poking a stick at the cheetah!
Were you there, do you remember a time when the Backpackers was home to more than the hippos and crocodiles? Do you have any stories of your own to share? Please go ahead and reach out, we'd love to hear more!
Written by Ian Brooks
Ian is Donald Brooks' son. His father arrived in Maun in early 1962, leaving four years later in 1966. He was a police officer, trained in the UK, but working in the Colonial Service. His brief on being transferred to Maun was to sort out the 'w' element; there was a perception that there was insufficient regulation, particularly the hunting of the wild animals, and his task was to bring this under control.
Ian and his siblings were children while in Bechuanaland Protectorate/ Botswana; the younger 3 children were born in Bechuanaland Protectorate. The context is a combination of his own memory of life in Maun as a child, as well as various conversations with his parents over the years about the photographs and life in Botswana while they were there (1958 to 1968).