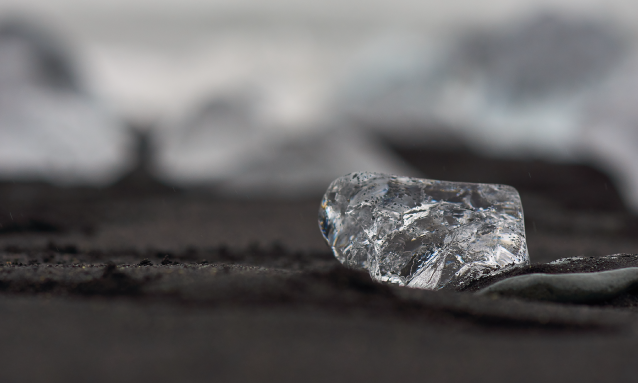 Statistics recently released show Botswana choking at a trade deficit of over P3 billion. The current trend is mainly attributed to the dwindling diamond exports, a red flag for the diamond dependent economy.
The recently released International Merchandise Trade Statistics, which cover the last quarter of 2019 to date for Statistics Botswana and released in December, show signs of an economy with a niggling trade deficit. The last time Statistics Botswana compiled information on trade during October 2019, Botswana registered a trade deficit of P3, 425.1 million. In October 2019, Botswana's total imports were valued at P5, 587.0 million, an increase of 3.8percent compared to the revised September 2019 value of P 5, 383.4 million.
According to Statistics Botswana, total exports for the period under review were valued at P2, 161.9 million, a 49.3 % drop from the previously revised value of P4, 260.2 million. Statistics Botswana states that during the current period, Botswana diamond exports accounted for 79.2% of all exports. Machinery and transport equipment and meat products were next with 5.7% and 3.9% respectively.
In October 2019, India and the United Arab Emirates were reportedly the major destinations for Botswana exports, receiving 28.8% and 18.7% respectively of the total exports. Statistics Botswana says Belgium and South Africa received 14.7% and 12.2% respectively. The 49.3% decline in exports was mainly as a result of the 54.2% (P2, 026.6 million) drop in diamonds exports in that month compared to the value recorded for the previous month.
Salt and soda ash exports also suffered a blow, dropping by P25 .3 million or 41.6% from the previous quarter (Q30). Salt and soda ash had fallen from P60.9 million during September 2019 to P35.6 million during the period under review. In the latest international merchandise trade statistics, Botswana exports P623.2 million worth of diamonds to India, the leading buyer of Botswana precious stones.
United Arab Emirates bought diamonds worth P403.5 million, while Belgium, Botswana's biggest EU partner, imported rough diamonds worth P317.5 million. The US trailed behind Israel's spend of P178 million, as it bought P47.2 million worth of diamonds. Hong Kong remains among Botswana's top five diamond buyers as it imported diamonds worth P83 million.
Neighbouring South Africa only spent P10 million on Botswana diamonds. The country predominantly buys machinery and electrical equipment from Botswana and spent P104.7 million in the period under review. Most of Botswana's exports, mostly diamonds, accounted for 82.6% (worth P1, 8 billion) of the entire export bill were transported by air. Road transport accounted for 16.5% (P356.0 million) of the total exports during the month under review.
Botswana plagued by trade deficit as it is currently an import-dependent economy
The trade deficit of P2 billion recorded by Statistics Botswana shows Botswana's continuing trend of living on a negative trade balance. Last year, the trade deficit rose from P1 billion in October to P2 billion in December. For October 2019, it already sat at P3 billion, with trade experts noting it would balloon to over P4 billion in December 2019.
Botswana ended the first quarter of 2017 with a trade deficit and continued to the next quarter with a trade balance running at a negative before recovering in the third quarter, albeit flip-flopping between trade surplus and trade deficit.
The story of bad trade balance did not end three years ago, it even continue to 2018, with some months having trade surplus while some experiencing. This trend was inherited by Botswana trade dynamics towards last year where the country only experienced trade surplus only in January and June. In other months Botswana was grappling with a huge trade deficit. Statistics Botswana is yet to release the November and December trade statistics.
Statistics Botswana defines a trade balance as the total value of goods exported minus the total value of goods imported by a given economy in a given period. A positive trade balance (trade surplus) indicates that a country is exporting more in value terms than it is importing. A negative trade balance (trade deficit) indicates that the country is importing more than it is exporting.
High import bill
During the year under review, Botswana imports, valued at P5.6 billion, outstripped exports, causing a huge trade deficit. This led to a 3.8% spike against the previously revised period of 2019, during which they were valued at P 5, 383.4 million.
According to Statistics Botswana, diamonds contributed the most to the total imports, at 24.8% (P1, 385.5 million) followed by food, beverages and tobacco and machinery and electrical equipment at 14.6% (P813.1 million) and 12.9% (P722.2 million) respectively. Fuel contributed 12.4 % (P693.3 million), while chemicals and rubber products contributed 10.2% (P569.2 million) to total imports during the period under review.
Most of the imports from the Southern African Customs Union region (SACU) came from South Africa followed by Namibia, accounting for 65.4% and 10.5 % respectively, according to Statistics Botswana. South Africa contributed 65.4% (P3, 7 billion) of total imports during the month under review. Botswana is known to be dependent on its southern neighbour for food, beverages, tobacco and fuel and in the period under review, these commodities were the topmost imported goods from the country, with contributions of 20.8% (P759.6 million) and 16.1% (P588.1 million) respectively.
Botswana's import bill shows thata lot of the commodities were also sourced from Asia and the main commodities imported from the region were Diamonds and Machinery & Electrical Equipment with contributions of 28.9 percent (P157.5 million) and 17.7 percent (P96.4 million) respectively. According to Statistics Botswana Asia also sold Chemicals & Rubber Products and Vehicles & Transport Equipment made contributions of 14.9 percent (P81.1 million) and 13.9 percent (P75.6 million) respectively. India and China were the main sources of imports from Asia, having supplied 3.1 percent (P175.7 million) and 2.4 percent (P132.2 million) respectively, of total imports during the season under review.
Also seen on Botswana's import bill is the European Union (EU), which supplied imports valued at P372.5 million, accounting for 6.7% of the total imports during October 2019. Belgium and the United Kingdom were the main sources of imports from the EU, having contributed 3.0% (P165.4 million) and 1.3% (P70.6 million) in that order, to the total amount of imports during the month under review.
During October 2019, Canada supplied 4.5% (P250.5 million) of the goods imported into Botswana, mostly unsorted diamonds – 98.9% (P247.7 million) of all imports from the country. Statistician General, Burton Mguni recently said as a result, international merchandise trade statistics remains one of the major contributing indicators of the performance of a country's economy and its competitiveness on the world market.
Reference: weekendpost.co.bw