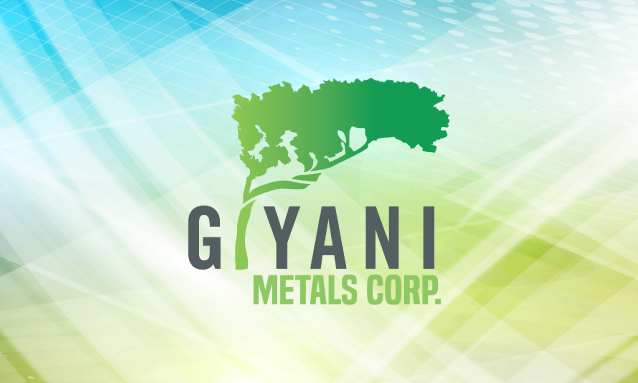 Giyani Metals Corp. this week announced the selection of Botswana based Loci Environmental Management and Consulting ("Loci") to conduct the environmental and social impact assessment ("ESIA") for its K.Hill manganese deposit in Botswana.
A tendering process began in November 2019 with three service providers invited to bid and was concluded in December 2019. Loci was the winning bidder as it was able to submit a comprehensive proposal that satisfied all the requirements outlined in the Company's request for proposal ("RFP") at a competitive price.
Giyani will now move to the contracting phase which will be completed in the next few weeks.
Robin Birchall, CEO of Giyani commented:
"The relationship between Giyani and Loci is not new. We have been working closely with Loci, for the past year, on the environmental management plans ("EMP") for our three manganese deposits in Botswana: K.Hill, Otse and Lobatse. Loci is an established consulting firm in Botswana with deep knowledge of the local environment in the country as well as the requirements and the process at the Department of Environmental Affairs ("DEA").

Our experience with Loci thus far has been nothing but positive. We are confident the Loci team have the right expertise to deliver a comprehensive ESIA for our K.Hill deposit which, along with the feasibility study which has recently commenced, will advance K.Hill towards production and provide the platform for Giyani to become a leading producer of battery-grade manganese for the electric vehicle market.

Giyani places great importance on the Company's relationships with our local communities where we operate as well as  with the Government of Botswana and all other stakeholders. This ESIA will help further deepen those relationships and show the benefits Giyani can deliver for the people of Botswana."
Johannes Westra, CEO of Loci commented:
"We are grateful that our proposal was selected for this exciting opportunity. It is our pleasure to work with a foreign investor who upholds the highest standards of good corporate practice such as Giyani. Throughout our previous dealings, Giyani and its management have proven to be very professional and we are confident that we will continue to work together in harmony and undertake an ESIA that meets international standards for the protection of the environment and the neighbouring communities. 

We at Loci are particularly encouraged to be involved with a project of this nature as the manganese mined will have an important application in the clean energy sector as we strive to move away from non-renewable fuels."
Giyani also announces the completion of the EMP for its Lobatse manganese deposit in Botswana. Giyani submitted the original Lobatse EMP to the DEA early in 2019 and was subsequently requested to update it with additional information. The updated EMP was submitted on November 26, 2019, and will undergo a review process at the DEA, which is expected to be completed in Q1 2020.
Source: globenewswire.com