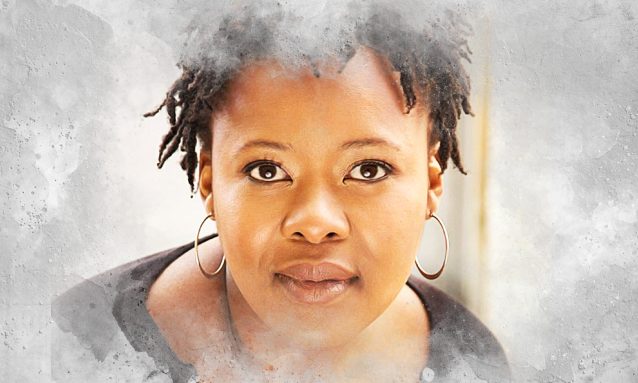 We at YourBotswana love to celebrate Batswana doing it for themselves while putting Botswana on the map. So, when we discovered that our very own Warona Setshwaelo is making her mark in A-list Hollywood movies we couldn't resist running an article on her. How many of you knew that Warona, a Motswana, has had parts in A-list movies? From video game voiceovers, a role as a tv talk show host, the small screen to movies, Warona is slowly carving out a place for herself in Hollywood, a sure case of watch this space!
Who is Warona Setshwaelo?
Warona Setshwaelo was born in Gaborone, Botswana to supportive parents who always taught her she could achieve whatever she put her mind to. From a very young age, their passion for development and activism inspired Warona to be brave in her life choices. Raised in Ethiopia, Swaziland, South Africa and Botswana, it is perhaps that courage instilled in her by her parents that saw her making the move the US, a move that would pave the way for her movie stardom.
She studied at Virginia Tech for four years, graduating with a Bachelor's Degree in Theatre Arts. Thereafter, she went on to work in several related fields including video editing, radio hosting, MC-ing and acting.
She maintained a steady career abroad with shows including Truth and Treason; Teesri Duniya, The Nutmeg Princess, New Canadian Kid and Stori Ya; Black Theatre Workshop, Humans and Elizabeth Rex; Tableau D'Hote Theatre and Pinocchio; Geordie Theatre, Blind; Scapegoat Carnivale, If We Were Birds; Imago Theatre and The Waiting Room; Tarragon Theatre.
After a short tour with the National Players out of Olney Maryland, she moved back to Botswana where she participated in the first international Big Brother series: Big Brother Africa. Following that, she moved to Montréal in 2007 to pursue her acting career, where she happily resides to this day. Warona lives with her partner, Mike Payette, Artistic Director of Geordie Productions and her daughter, Khaya. All her hard work is bearing fruit – see below for some of her work to date.
So, what's Warona been in? Here's a list of some of her work!
2019
Tom Clancy's Ghost Recon Breakpoint (Video Game) 
Dr. Grace Maddox (voice)
Deadly Secrets (TV Series) 
DeCynda
The Truth Hurts (2019)… DeCynda
2018
On the Basis of Sex 
Gladys
The Detectives (TV Series) 
Sylvie Teague
The Walk Home (2018)… Sylvie Teague
The Death and Life of John F. Donovan 
Mother (uncredited)
Birthmarked 
Tv Talk Show Host
Death Wish 
Nurse Carla
Assassin's Creed: Origins – The Hidden Ones (Video Game) 
Tahira (voice)
2017
Assassin's Creed: Origins (Video Game) 
Tahira (voice)
The Disappearance (TV Mini-Series) 
Obstetrician
Treasure Hunt (2017)… Obstetrician
2016
This Life (TV Series) 
Registrar Employee
Destruction as Creation (2016)… Registrar Employee
2016
Quantico (TV Series) 
Trauma Counselor
Clue (2016)… Trauma Counselor
The Division (Video Game) 
Larae Barrett (voice)
2014
Northpole (TV Movie) 
Jasmine
19-2 (TV Series) 
Depanneur Owner
Welfare Day (2014)… Depanneur Owner
Well done, Warona! Keep at it; one day we'll be celebrating with you as you are rewarded for your hard work with award after award. Watch this space.
Reference: imdb.com