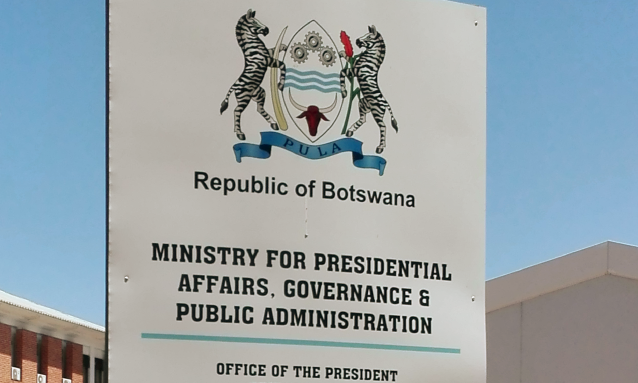 The Ministry of Presidential Affairs, Governance and Public Administration through the Human Rights Unit recently hosted a workshop in Gaborone to re-convene the National Coordinating Committee. The aim was also to revise the draft terms of reference for the committee.
The workshop was a follow up to a draft plan which was done by a joint task team appointed by the Government of Botswana in 2013. The task team was mandated to ensure the implementation of a recommendation designed to develop a comprehensive national human rights strategy and action plan made by the Universal Periodic Review (UPR) Working Group in Geneva back in January 2013.
The Ombudsman, Augustine Makgonatsotlhe who is also the former chairperson of the joint task team, presented background information on the establishment of the coordinating committee and its terms of reference (2013).
For his part, the General Counsel, Dittah L. Molodi said the resuscitation of the National Coordinating Committee is a critical step towards the development of a comprehensive National Human Rights Strategy and Action Plan.
He further emphasised the need to have representation of key stakeholders in the committee as this would drive the country in the right direction in the area of human rights. He highlighted the United Nations Development Programme has come on board to offer the government technical support in implementing the UPR recommendation.
The workshop was attended by several officials from various government departments, Non-Government Organisations and representatives from various civil society groups.
The Human Rights Unit which was established in August 2019.
Source: BWGovernment Facebook page