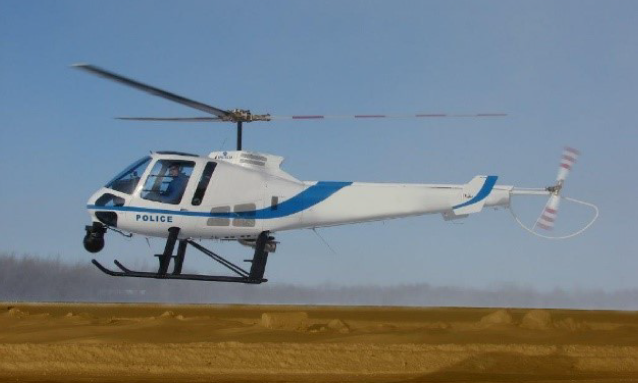 The Botswana Police Air Support branch has ordered three new Enstrom 480B turbine helicopters from Safomar Aviation, which will add to its fleet of Airbus models. Safomar announced on 1 December, saying the three helicopters will be delivered in the beginning to middle of 2020.
The new helicopters will be customised to Botswana Police Service specifications and include Trakka Systems day/night cameras and searchlights, navigation and communication equipment, cargo slinging and Light Emergency Medical Systems. Apart from specialist police duties, the aircraft can be quickly configured for the passenger role and carry three to five people.
Once in service, the Enstrom 480Bs will be used for crime prevention, wildlife conservation, medical evacuation, command and control, search and rescue and training.
Safomar said the Botswana Police Air Support division selected the Enstrom 480B following a thorough examination of various options and subsequently, a lengthy and detailed tender and acquisition process.
"The safety, acquisition and operating cost, ease of maintenance, versatility, features and performance were the main factors for the selection of the Enstrom 480B."
The Enstrom 480B multi-role light turbine helicopter is in service in more than 30 countries including the Indonesian National Police, Japanese Ground Self-Defence, Royal Thai Army, Colombian Air Force, Chilean Army, US Police departments, Venezuela Air Force etc. It first flew in 1989 and entered service in 1993. It is powered by a Rolls-Royce 250-C20W turbine producing 313 kW, although the maximum continuous power is 206 kW. This gives a maximum speed of 230 km/h and a five-hour endurance.
In 2009, the newly established Botswana Police Service Air Support branch acquired an initial three AS350 B3s from Eurocopter, as it then was, and these were upgraded for night operations with a forward-looking infrared camera, modified pilots' instrument panel and observer's console that were night vision goggle compatible. They were fitted with LEO-II-A5-EP Extended Performance (EP) Airborne Observations Systems (AOS), a Spectrolab SX 16 night sight, rescue hoist, cargo swing and external loud hailer system.
One of the helicopters crashed in April 2014, killing all three onboard, and another crashed in July 2016, injuring the six occupants. In January 2015, Botswana ordered another three AS 350 B3es from Airbus Helicopters. All four AS 350s (H125s) are regularly used for anti-poaching duties, amongst others. They are based at Sir Seretse Khama International Airport in Gaborone.
Source: defenceweb.co.za