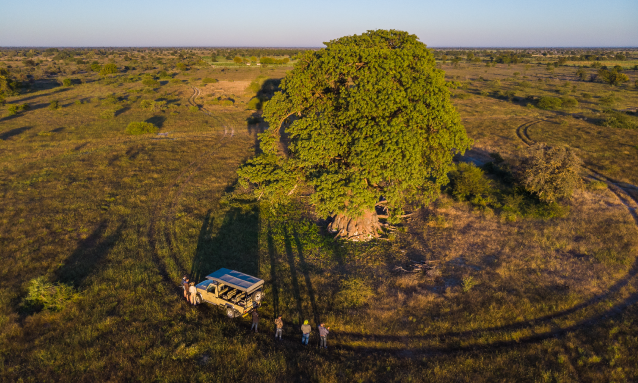 Adventure into an untamed world where famous wild animals roam thrilling landscapes and play out nature's greatest script. Botswana safaris introduce you to many of Africa's most iconic experiences from the oasis of the Okavango Delta to the charismatic Chobe National Reserve and the revered Big 5.
Botswana radiates scale and authenticity, its vast, untamed lands offering a dreamt-up version of old world Africa. Road signs warn of crossing elephants, rhinos maraud across isolated airstrips, and cacophonous hippo-honks accompany every night spent sleeping near water.
There are more national parks than major roads, and traffic is genuinely halted by herds of 20 elephants crossing the main highway. Botswana's immense landscapes may seem fictional, yet they indelibly become real before your eyes. This is an animal kingdom: untouched, unadulterated, and unbelievable until you see it firsthand.
Botswana is a relatively unknown destination, one where instant superlatives rarely sit comfortably. As Africa's most stable democracy and the world's largest diamond producer, the country has been able to develop an exceptional safari business – successfully combining high-end luxury with real off-the-beaten-track experiences. Boutique lodges stand alone in thousands of square miles of pristine wilderness.
Huge swathes of the country may never have seen human eyes. Spotting lion prides is part of the daily routine, and being on safari starts from the moment you enter the country. Botswana is raw, rugged, and relentlessly remote. Reaching its parks and camps often requires a short flight: a scenic journey of astonishing vistas and prehistoric landscapes. There are no roads, no wifi, and no footprints; this is a world where people are just visitors, and quarrelling hippos fight before your eyes.
Let's indulge a little and consider Botswana's scale. The Okavango Delta encompasses 16,000 square kilometres at its flooded height, making it the largest inland water system on the planet. Chobe National Park is home to the world's largest concentration of elephants: at least 50,000 of the giant pachyderms roam its great forests and grasslands. At 52,800 square kilometres, the Central Kalahari Game Reserve is the world's second largest wildlife reserve, and its original inhabitants, the San Bushmen, are the oldest human population in southern Africa – and arguably in the world.
Explore it all on foot or from a dugout canoe, then watch it all slowly approach from your private balcony. The wild game comes so thick and fast that you end up exclaiming and pointing whenever another person comes into view. Slowing the heart and calming the senses is some of Africa's finest accommodation: exclusive lodges and lavish tented camps that effortlessly blend wild Africa with unmatched luxury. Botswana is the land of animals and there are few places on the planet where you will feel more alive.
Botswana is renowned for its progressive conservation policies, with national parks and game reserves making up about 38 percent of the country. Their ecosystems merge and interact, forming huge swathes of untouched wilderness that define the Botswanan experience. Here is a quick south-to-north journey through its most iconic destinations.
Kgalagadi Transfrontier Park – land of the black-maned lions
According to local folklore, the rivers in the Kgalagadi Transfrontier Park only flow about once a century. But the desert dwellers here know how to survive. Gemsbok and blue wildebeest dig beneath parched riverbeds, while giant antelopes like hartebeest and eland leave footprints in the sand dunes. Regular water points make these herbivores easy to find – both for you and the resident black-maned lions. You won't find many other safari trucks surveying the scene, but soaring eagles and hungry leopards always observe life along the riverbed.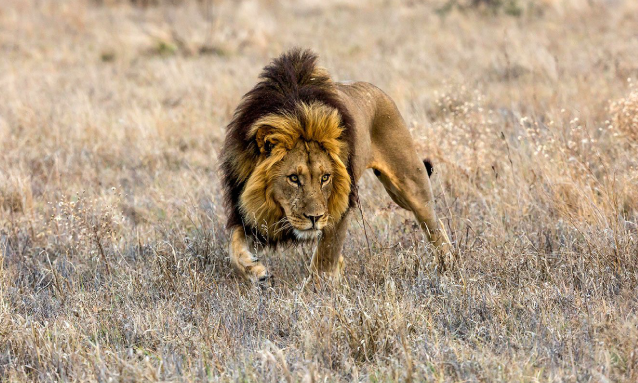 Kalahari Desert – the majestic desert cheetahs accelerate across the horizon
Feast your eyes upon the Kalahari Desert, a majestic wilderness that simmers red and explodes with green after the rains. If the Kalahari was a country, it would be the 30th largest in the world. And almost nobody lives here. The fenceless land is populated by foraying lion prides, wild dogs tracking zebra herds, and giraffes silently feeding on sparse thorn trees. At its heart is the Central Kalahari, an achingly beautiful game reserve where elephants surround isolated lodges and cheetahs accelerate across the horizon.
The Okavango Delta – Botswana's jewel in the desert
Almost all of Botswana is desert, yet trees flourish and grasslands are regularly replenished by rivers that rumble into the country from neighbouring highlands. In the northwest, the Okavango Delta is fed by summer rainfall in Angola – producing a spectacle unlike any other on Earth. This magical mosaic of meandering channels, floodplains and islands is Africa's last remaining wetland wilderness: a phenomenon that's visible from space, and breathtaking when witnessed from the sky. Fly into a remote island and travel on a traditional mekoro canoe past Nile crocodiles and giant pods of hippos. The dense grasslands make ideal hiding places for predators, with lions and leopards easily picking off the great concentrations of kudu and lechwe antelopes. Land and river safaris help you explore the lost corners of this vast landscape, as does saddling up and going on elephant or horseback.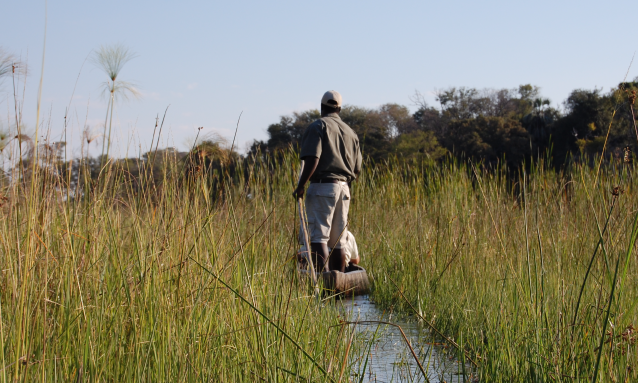 Moremi Game Reserve – where the diverse ecosystem is home to prowling cats and giant buffalo herds
Occupying some of the richest wilderness in the eastern Okavango, Moremi Game Reserve literally bursts with wildlife – and is often described as one of Africa's most beautiful reserves. Lagoons spill onto verdant floodplains, savanna merges into thick acacia forests, and rivers meander through copper-coloured grasslands. The hidden lodges here all have their own airstrips, meaning that you're effortlessly catapulted into a world of prowling cats and giant buffalo herds. Its diverse ecosystems and relatively compact size make Moremi an idyllic destination for safari first-timers – yet a medley of rare mammals provide continual surprise and keep everybody guessing.
Chobe National Park – home to 50,000 elephants
Botswana's numbers sometimes stagger the imagination. Try and picture a herd of 200 elephants, great beasts that tower above safari trucks and weigh three or four tons. Now try and envisage 50,000 elephants. Mind-boggling, isn't it? Chobe National Park has the world's highest concentration of elephants and it's almost impossible to go a few minutes without seeing lots of them. Massive old bulls proudly display immense tusks, males control their herds with ruthless concentration, and tiny babies are adoringly cherished. Two other huge herbivores, giraffes and hippos, are also in their element in this astonishing landscape.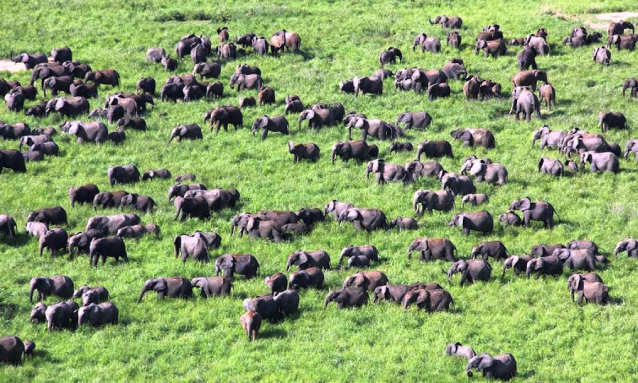 The Botswana experience – where you can truly feel at one with nature
Central to the Botswana experience is the encompassing feeling of being alone with nature. You will be surrounded and immersed, marvelling at wildlife, yet marvelled at by mammals that rarely see human beings. This inimitable feeling is integral to all of the country's parks and game reserves. There is no beaten track, no worn-out trail of tourists that has reshaped the land or tainted the experience. There is just you and the animal kingdom.
For the complete article and more on Botswana safaris, please visit: https://www.zicasso.com/african-safari/botswana-safaris#zicasso-jump