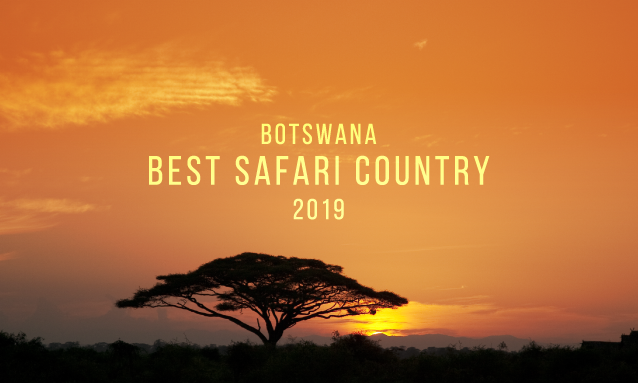 For the second year in a row, Botswana has claimed the title of best country for safaris for the year 2019. The ranking was compiled by Safaribookings.com, which analysed over 4,000 reviews of safaris all over the continent to come to this conclusion. 
These reviews included those from guests who had visited the nominated countries and travel journalists, mainly guidebook writers who contribute regularly to Lonely Planet, Rough Guides, Frommer's, Bradt and Footprint.
Botswana was applauded for its diverse landscapes, shimmering waterways and profusion of elephants. Tanzania, the winner of the first-ever study in 2013, came in at a close second.
'It's an understandable result, given the unforgettable wildlife-viewing in Botswana, a country that epitomises luxury in the bush and exclusive safari experiences,' the website said in a statement, 'the Okavango Delta is an iconic name as is the Kalahari Desert – these are big draw-cards for visitors and both certainly live up to their safari-legend status.'
Botswana was also rated as the best country overall for wildlife, bird-watching and for its bush vibe. South Africa came in at 6th place, behind Kenya, Zimbabwe and Zambia.
'A closer analysis of the results throws up a surprise: when broken down, the results tell us that the industry experts rated Botswana the highest, but that there was a preference for Zimbabwe amongst safari-goers,' said the website.
Source: getaway.co.za / For the full report visit: https://www.safaribookings.com/blog/best-african-safari-country