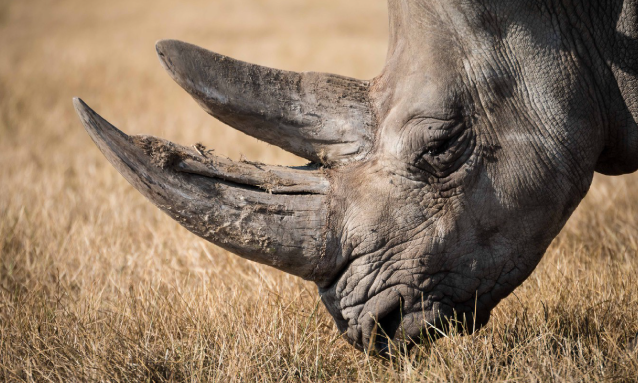 Reports say over three rhino carcasses were recently discovered in the prime touristic area of the Okavango Delta.
While the authorities have yet to confirm the reports, Botswana Safari News has reported that sources have revealed that the carcass of a mother rhino and its calf were discovered on Saturday, November 16. On November 13, yet another carcass of a rhino bull carcass is reported to have been discovered. A 3-month-old rhino's carcass is said to have been discovered on November 9. In all these cases, the rhino horns were removed.
On October 4, the Environment Ministry stated in a press release that the country was experiencing a spike in 'unprecedented' incidents of rhino poaching. The toll at the time of the release stood at nine rhinos killed since 1 April 2019. However, if proved right, the latest incidents  would take to 13 the number of rhinos that have been slaughtered since April 2019 in the core rhino range of the delta.

The Botswana Government has since strengthened anti-poaching operations in the Okavango area.
Source: Botswana Safari News Facebook page