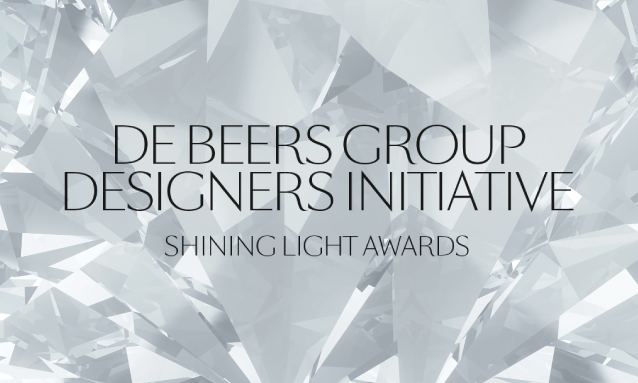 Four young designers are on the brink of a glittering future in the diamond jewellery world after being named winners of the prestigious Shining Light Awards sponsored by De Beers Group.
Cara Fitzell from Canada, Isaak McAllan from Namibia, Malefa Phoofolo from South Africa and Gaone Otsile from Botswana picked up their awards at a special ceremony in Gaborone on November 5 in the presence of Botswana President Dr Mokgweetsi Masisi. The First Lady Neo Masisi, handed over the awards after a model showing off each winner's jewellery design paraded on stage.
The eight runners-up are also well placed for a sparkling career in jewellery design, thanks to the awards. First runners-up were:
Edna Milevsky (Canada)
Jackson Vateleni (Namibia)
Michaela Fair (South Africa)
Victor Motlokwa (Botswana)
Second runners-up were:
Rana Mireskandari (Canada)
Ikela T. Aksel (Namibia)
Lesego Ragolane (South Africa)
Khumo Makwa (Botswana)
Designs by the 12 winners and runners-up were chosen by six leading jewellery and design experts who spent two days judging the collections from more than 110 entrants under the 2019 theme of 'Heroines and Heritage'. The candidates were asked to design commercial collections based on the theme, invoking national pride as well as featuring symbols of strength, heritage, wisdom and beauty.
The winner from each country will be given a one-year scholarship at the Poli Design Polytechnic in Milan, Italy. First runners-up will receive a three-month internship with Forevermark, also in Milan, and second runners-up will benefit from a one-year scholarship at Akapo Jewellers in South Africa.
The competition provides a platform to showcase their talent and gives student designers from De Beers Group's diamond-producing partner countries an opportunity to develop their skills in the commercial world. It was launched in South Africa in 1996, then in Botswana and Namibia in 2008 and was extended to Canada for this 2018-19 contest. Canada will host the 2020-21 Shining Light Awards.
These awards have become an important element of De Beers Group's beneficiation strategy, which promotes wealth creation and skills development by supporting diamond-related activities in the countries where its diamonds were produced.
Sources: debeersgroup.com