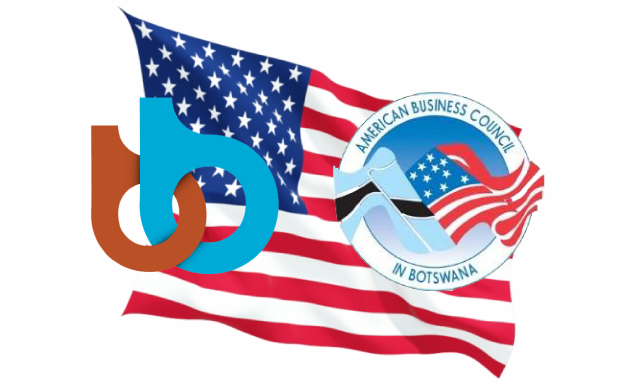 Business Botswana (BB) in conjunction with the American Business Council (ABC) has signed a Memorandum of Understanding (MoU) aimed at luring lucrative American investors to Botswana. The MOU stands to strengthen collective efforts of ABC and BB and promote an environment for private sector-led growth in Botswana.
Business Botswana President, Gobusamang Keebine said they hope to borrow a leaf out the Americans' business practices. He said they will benchmark against the American business practices in terms of what needs to be done to succeed and grow globally. Moreover, the partnership will help harness and strengthen the local businesses.
Keebine said the partnership would link BB members to American businesses for trade facilitation.
"Business Botswana aims to help local businesses grow and compete globally by advocating for a conducive business environment. However, for Botswana to fully grow, we must equip local businesses with the necessary skills to compete with the best internationally," Keebine emphasised.
Keebine said BB and ABC will be working together to help Botswana enterprises take up opportunities coming out of the African Growth Opportunity Act (AGOA) trade agreement.
"The MOU will also ensure that there is constant communication between Business Botswana and the American Business Council. This means that through our resilient or regular engagements, execution will actually take place, as it will be crucial for us to deliver our promises," he said.
He said through their newly adopted strategic plan, BB aims to, amongst others, strike partnerships with its counterparts both at national, regional and international level; hence the MOU agreement with ABC.
For his part, Aditya Ram, American Business Council Chairman in Botswana, said the MOU is a step in the right direction and urged local businesses to link with ABC to help them grow. Ram is of the view that local businesses boost the potential to produce quality products that are fit to be exported to the American market, adding that ABC is open to facilitating trade. He said it is also important to re-look at AGOA to review the specific products that are in demand for doing business between Botswana and the American investors.
Reference: thepatriot.co.bw