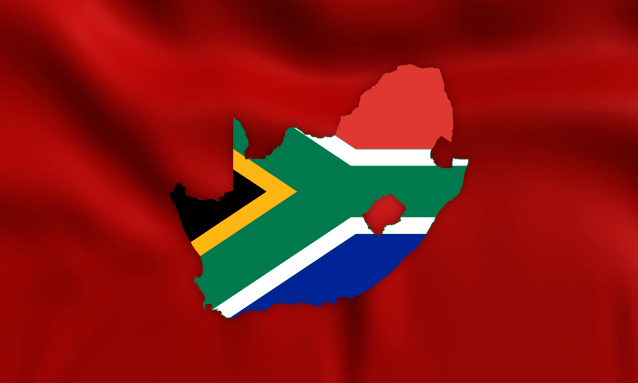 Botswana's central bank has expressed concern that South Africa's technical recession could spill over to neighbouring countries. According to a new report, titled "Financial Stability", the Bank of Botswana said South Africa's gross domestic product growth is expected to average one percent in 2019, revised downwards from an earlier projection of 1.3 percent.
"As Botswana's biggest trading partner, sluggish performance in the South African economy could have a negative impact on the economy of Botswana and potentially impact on domestic financial stability," the bank said.
Overall, the bank said South Africa is exposed to structural and reputational challenges that could adversely affect its economic performance through trade and investment channels.
Botswana and other neighbouring counties rely heavily on neighbouring South Africa for goods and services, including electricity and raw materials for its own industries.
The Bank of Botswana said for 2020 and 2021, South Africa's economic growth is forecast at 1.8 percent and 2 percent, respectively. It says weak business confidence, possible electricity supply constraints and high state-owned enterprises debt levels are anticipated to continue limiting investment prospects.
"As a small and open economy, Botswana remains susceptible to risks emanating from the global economy, especially given its dependence on external trade and related revenue (Southern African Customs Union, SACU) and mineral exports revenue," the bank said.
South Africa contributes nearly 70% of the 15-member SADC GDP, hence other member states are vulnerable when its economy is affected. But the member states who are likely to be hardest hit are Botswana, Lesotho, Swaziland and Namibia because they are linked to South Africa through SACU. Botswana's mineral exports revenue directly supports government expenditure and household consumption indirectly; hence, it permeates the rest of the economy.
"Botswana is dependent on the diamond mining industry and that makes it vulnerable to external macroeconomic developments. To underscore the risk of exposure from the external environment, during the global financial crisis of 2007-2009, mining output in Botswana contracted by more than 42.2 percent in 2009, resulting in a considerable decline in real output," the bank said.
The bank further stated that the likely negative spillover to the financial system through non-performing loans was mitigated by expansionary fiscal policy.
"Given the narrow export base, external shocks, especially in the diamond markets, could undermine the external balance outcome in the near to medium term. Diamonds accounted for 90 percent of exports in 2018," the bank said.
It said the significant influences on domestic economic performance included conducive financial conditions as indicated by accommodative monetary policy and anticipated increase in government spending.
"However, given the narrow export base, the economy remains vulnerable to external shocks, especially in the diamond market, which could undermine the external balance outcome in the near to medium term. 
Real GDP grew by 4.5 percent in 2018 compared to a lower expansion of 2.9 percent in 2017. Latest data indicates that real GDP grew by 4.4 percent in the twelve months to March 2019, compared to a lower expansion of 3.8 percent in the year to March 2018," the bank said.
Domestic output growth for 2019 was projected at 4.2 percent, which was lower than the 4.5 percent for 2018. Among the factors contributing to the positive growth projection were the conducive financing conditions, as reflected by the accommodative monetary policy stance, a sound financial environment as well as the projected 3.6 percent increase in government spending for the fiscal year 2019/2020.
However, government expenditure was budgeted to increase faster than revenue and grants, thus resulting in a budget deficit equivalent to 3.5 percent of GDP in the fiscal year 2019/2020. It was expected that the budget deficit would be funded through both domestic and external government debt as well as drawn-down of government savings. The increased financing needs of the government were not expected to substantially change the sovereign debt sustainability levels as they were generally within internationally acceptable levels.
Source: southerntimesafrica.com