Power Metal Resources has been revitalised with new cash, new projects and new management.
Power Metal Resources PLC (LON:POW) has confirmed the existence of nickel sulphide targets at the Molopo Farms Complex project in Botswana.
The exploration work was undertaken by Kalahari Key Mineral Exploration Pty Ltd, a company in which Power Metal has an 18.26% shareholding.
The Molopo Farms project consists of licences covering an area of 2,725 square kilometres that are considered prospective for nickel, copper and platinum group metals and is 100% owned by Kalahari Key.
In addition to its stake in Kalahari Key, Power Metal has a right by 31 December 2019 to elect to earn into a 40% direct project interest in the Molopo Farms by investing US$500,000 over the following year.
Should the company elect to earn in, Power Metal Resources will hold an effective economic interest of 50.96% in the project.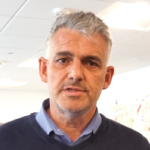 "I am delighted that our shareholders have exposure to the Kalahari Key opportunity and, potentially in the near term, to the upside potential that comes with drilling for massive nickel sulphides," said Executive Director of Power Metal, Paul Johnson.  
Economic nickel sulphide deposits are rare in the world now, as most have been mined out. Processing ore from nickel sulphide deposits is much more straightforward than from the more common laterite deposits and hence is often more profitable.
Source: proactiveinvestors.co.uk