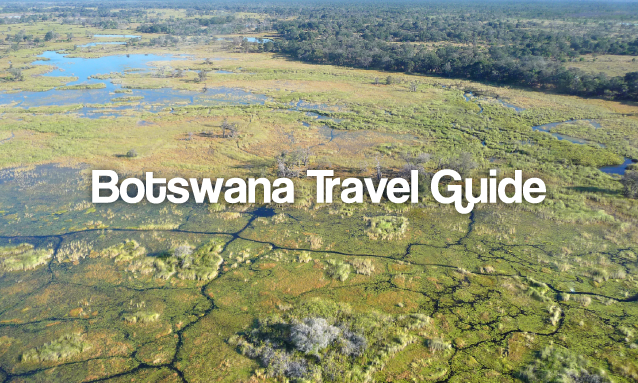 Travel and Tourism
Botswana has one of the fastest-growing economies in the world. Thanks to a resurgence in diamond mining, business opportunities have multiplied in Botswana and these changes, along with progress in tourism and technology have brought better education, improved health facilities and a higher standard of living. A visit to Botswana is a visit to a thriving and rapidly developing corner of the world.
Botswana is known for its excellent safari adventures at reasonable prices and its friendly people. Be prepared to experience a serious African adventure when you're travelling to Botswana.
Things to do…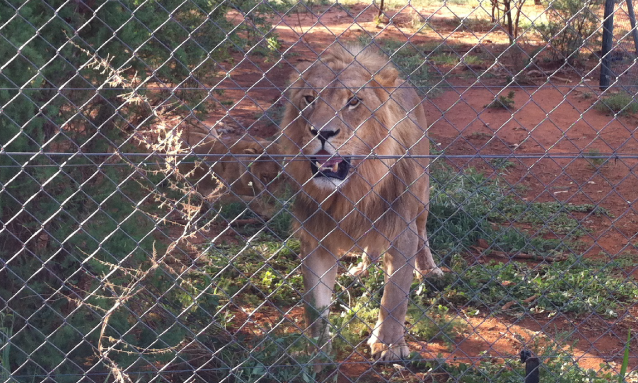 St. Claire Lion Park: Lions are the main attraction, but there is much more to see at this park, a little less than nine miles from Gaborone. It is a relaxing spot for getaways and picnics, and among its attractions are a children's playground, a restaurant and bar, horse trails, vulture viewing, game viewing, and camping grounds. The bar and restaurant are closed on Mondays but the park is open every day.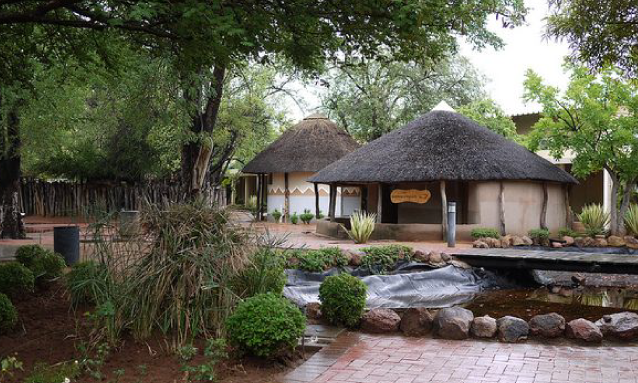 The National Museum and Art Gallery: Central Gaborone is home to the National Museum and Art Gallery, which houses artwork by local and regional craftsmen, encapsulating the history of the Batswana people. The museum contains seven separate galleries.
Manyana Rock Paintings: These Stone Age artefacts are in the village of Manyana, about 22 miles (35.5 km) from Gaborone, at the base of the Kolobeng Hill. Have a guide point out the paintings to you if you have trouble identifying them. Some historians believe this area was a ritual site for the San people.
The Chobe National Park: The second-largest national park in Botswana, Chobe is home to one of the most concentrated areas of game in Africa. 
There are four distinct ecosystems within the park: the Serondela, which has dense forests and grassy plains, the Savuti Marsh area, the Linyanti Swamps, and a dry area that connects them all. The park is probably the most famous for its elephants, though. Their number could represent the largest surviving elephant population; it's estimated to be about 120,000.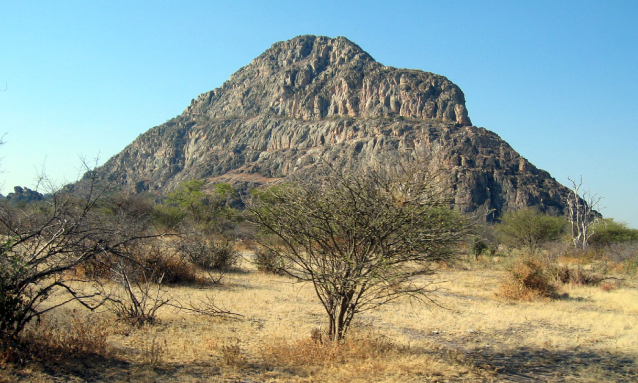 Tsodilo Hills:Out of the flat, barren landscape of the western Kalahari rise the cliffs of the four Tsodilo Hills. The three largest are known as "The Male," "The Female," and "The Child" (you can guess which one is the biggest). Much local folklore surrounds the hills, and archaeological research suggests that the area has been inhabited for at least 100,000 years. We suggest hiring a guide to take you around this historic site.
Moremi Game Reserve: In the eastern section of the Okavango Delta, this game reserve is often described as the most beautiful one on the continent. The area is chock-full of flora and fauna, with wooded areas, forests, lagoons, and floodplains, as well as wild birds, buffalo, lions, leopards, and hyenas. Don't be fooled by the dogs wearing collars, however; these are not domesticated animals. The population of wild dogs has dwindled so much that researchers have tagged them for an ongoing project.
Central Kalahari Game Reserve: This reserve is the largest not only in Botswana but in the world. Only recently opened to the public, this remote wilderness has been left completely pristine, lacking the traffic that other game reserves experience. Hire a bushman to take you through the rough country.
Gemsbok National Park: A continuation of the Kalahari Gemsbok National Park in South Africa, this "gem" is host to many native animals, like zebras, buffalo, lions, wild dogs, cheetahs, and leopards. The animals can roam freely between the two parks.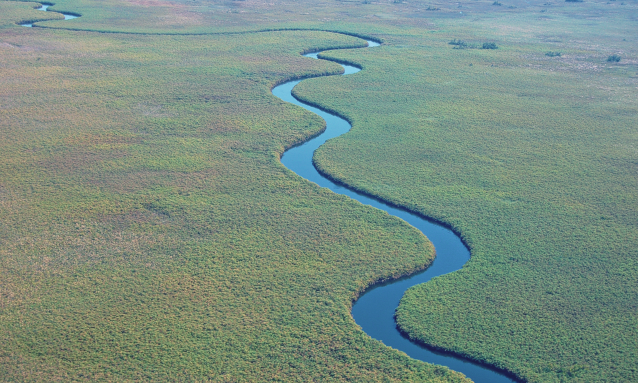 Okavango Delta: If you're craving a stop near water, visit this large river delta, which is typically traversed by small boats and dugout canoes. While the delta is home to large numbers of game species, it also features birds, plant life, and tranquil beauty.
Helicopters and Hot-Air Balloons: Charter a plane or a helicopter from Maun for a spectacular ride over the Okavango Delta. Not exciting enough for you? Try a hot-air balloon ride for amazing pictures.
---
When to go…
For tourists visiting Botswana on safari, the best months are April through October. During this dry season, animals gather along natural water holes formed during the previous rainy season, making it easier to see a wide variety of animals at once.
Winter days are dry, sunny, and warm, but when the sun goes down it can become chilly if not freezing. Visitors should be prepared for both extremes.
Botswana's summer lasts from November to March and the country experiences extremely high temperatures. The heat is tempered by rain, especially in the middle of and near the end of summer.
---
Getting in and around…
Visas: If you're travelling from America or most current or former British Commonwealth countries, and if you're planning to stay for 90 days or fewer, you do not need a visa to enter Botswana. Botswana has recently relaxed its visa laws and rates. 
Transportation: Many travellers fly into Botswana's Sir Seretse Khama (Gaborone) International Airport. The country's local domestic carrier, Air Botswana, operates scheduled domestic flights from Gaborone to several destinations, including Francistown, Maun, and Kasane. Maun's airport is one of the busiest in South Africa, as it handles many charter flights directed toward tourists.
Make sure to have on hand a number. Also, Qatar Airways is set to start flying in and out of Botswana next month.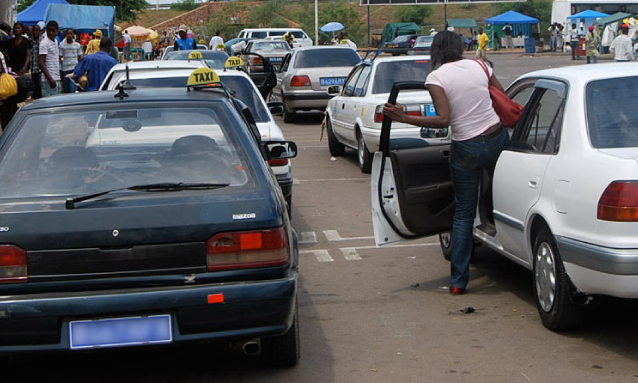 For a taxi service when you land. You also might be able to hail a cab at the airport, but it's safer to call for a taxi. Check to see whether your hotel offers shuttle service by minibus to and from the airport. You can also rent a car at the airport (driving is done on the left).
Most taxis carry up to five passengers at a time; if you don't want to share, you will need to pay  a 'special rate' to make up for other potential passengers lost. Make sure that you're riding in a licensed vehicle: look for license-number plates with blue backgrounds.
Botswana Railways operates one of Africa's only air-conditioned passenger rail services. The accommodations vary from comfortable private sleepers for overnight hauls to economy-class seats for daily commuters. All coach-class compartments come with air-conditioning, running water, and restrooms. Food is also available for purchase and most trains run on or close to schedule.
Many larger towns have minibuses, also known as combis. They travel continually along specified routes and at some point during their circular journeys will pass through shopping centres and bus stations. Be sure to wave down a minibus that is heading in the direction you would like to take and ask the driver to stop when you get to your destination. You can even take a minibus from Gaborone to South Africa.
If you are going to be out in the wilderness you'd do well to hire a four-wheel-drive vehicle and driver. A guide has the expertise to navigate rugged terrain. If you would like to drive yourself around the towns and cities, be sure to have a valid international driver's license.
Mobile Phones: It's highly recommend to take or buy a SIM card–enabled phone. Mobile reception can be spotty outside of the major cities.
There is no better way to experience the diversity and richness of Africa's people, cultures, and landscapes than through video.
---
Safety and Security…
Concerned about your safety as you plan to travel to Botswana? The africa.com team together with their friends, family and colleagues travel extensively throughout the continent. Here are the resources they have put together and consult when thinking of our safety in Botswana:
UK Government Botswana Travel Advice Guidance –
Africa.com comment: Very timely and frequently updated. Perspective assumes that you ARE going to travel to Botswana, and seeks to give you good guidance so that you understand the risks and are well informed.
Mo Ibrahim Personal Safety & Rule of Law Score for Botswana –
Africa.com comment: An annual ranking of the 54 African countries based on their relative personal security as determined by a highly qualified staff of an African foundation, funded by a successful African philanthropist.
U.S. State Department Travel Advisory on Botswana – Africa.com comment: Can sometimes be considered as overly conservative and discourage travel altogether to destinations that many reasonable people find acceptably secure. They have the resources of the CIA to inform them, so they know things that the civil public don't know. 
---
Local Advice…
There are nine districts and five town councils in the Republic of Botswana: the Central, Ghanzi, Northeast, Northwest, Southeast, Southern, Kweneng, Kgalagadi, and Kgatleng districts and the town councils of Francistown, Gaborone, Jwaneng, Lobatse, and Selebi-Phikwe. Botswana is located in the heart of Africa and surrounded by Zambia and Zimbabwe to the northeast, Namibia to the north and west, and South Africa to the south and southeast. All these countries meet at a single point, midstream, in the Zambezi River.
The Kalahari Desert dominates much of Botswana's landscape. It stretches west of the eastern rocky hill ranges and covers 84% of the country. The capital of Botswana is Gaborone, a modern, rapidly expanding city. It lies in a valley in the eastern corner of the country about nine miles from the South African border.
Botswana's unit of currency is the pula (abbreviated as P). Most major credit cards, including Visa, MasterCard, American Express, and Diners Club are widely accepted. Most hotels and lodges accept foreign currency or traveller's checks, and ATMs are on hand throughout the country at many shopping malls and large hotels.
The official name of the country is the Republic of Botswana. The name "Botswana" is derived from the term Batswana, which refers to the ethnic group of people who all speak the Setswana language and share the Sotho-Tswana culture. The word Batswana is now commonly used to refer to any citizen of the country, regardless of his or her ethnic background. A Motswana is a single citizen of the country. Tswana is an adjective that refers specifically to the group of Bantu-speaking citizens that resides in Botswana.
The national language of Botswana is Setswana. English is spoken widely in urban areas and is used in most business transactions. You will be able to travel without much knowledge of Setswana, but we recommend learning a few key phrases just in case you find yourself in a bind.
Source: africa.com