The government has lifted the unpopular mobile safari license, C-licence moratorium that prohibited new licensees from operating in prime tourism areas.
The moratorium was unpopular with many Batswana operators in the mobile safari sector, complaining that it was discriminatory. They further felt it was designed to favour much larger tour operators.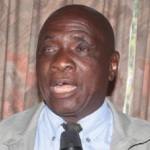 The Botswana Guides Association Chairman, Kenson Kgaga has commended the government for lifting the moratorium. Kgaga confirmed that the Minister of Environment, Natural Resources Conservation and Tourism, Kitso Mokaila called him early this month to inform him that the government has decided to rescind the moratorium.

The previous administration placed a moratorium on mobile tourism licenses issued to new applicants operating in the Okavango Delta. The policy stipulated that all new applicants granted a C-licence would not operate in prime areas of Chobe and Okavango Delta, rather relegating them to other peripheral areas. This policy was said to be aimed at reducing congestion in prime tourism locations as well as to encourage greater use of Botswana's other tourism resources.
Source: Botswana Safari News FB page