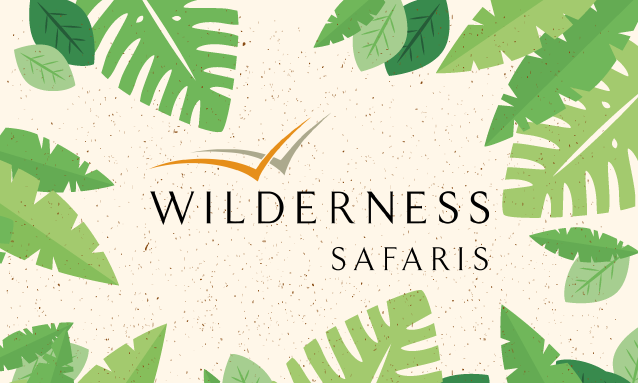 Wilderness Safaris Botswana recently launched a biodiversity monitoring programme at its Linyanti and Vumbura concessions. The programme is aimed at helping improve scientific knowledge and the management of the area's biodiversity. The initiative, which began this June, is an example of the company's long-held commitment to using authentic ecotourism to realise its vision of conserving and restoring Africa's wilderness and wildlife.
"For over 35 years, our reason for being has been rooted in helping to ensure the sustainable conservation of wilderness areas and their biodiversity. 
This programme will enable Wilderness Safaris to uncover rich and valuable data that will be shared with the greater scientific community, while helping the company achieve its long-term biodiversity objectives of contributing towards, and supporting the understanding of the biodiversity inventory in its areas of operation", says Rob Taylor, Wilderness Safaris Botswana Conservation Ecologist.
The first sample focused on selected invertebrate groups, small mammals, amphibians, reptiles and fish, using pitfall traps, nets and light traps to catch the study subjects. Having already analysed more than half of the data, the environmental team has processed 888 observations of 388 species, which include 56 dragonflies and damselflies, 51 moths and butterflies, 43 beetles – including 14 dung beetles, 38 fish, 21 ants, 12 insects, 11 gastropods, 19 reptiles, 9 frogs and 83 species of wetland plants.
Among the interesting plants and animals recorded were the tiny, exquisitely coloured Pinhey's sprite, the bladderwort – a carnivorous plant that floats on water – and the peculiar Namaqua plume-footed mite, which has a body size of just 1 mm.
Although study sites were discreet, Wilderness Safaris guests at Vumbura Plains and both King's Pool and DumaTau camps were given the opportunity to visit and interact with available researchers. In addition, the results were uploaded and regularly updated on iNaturalist, an online tool that allows researchers to upload images, locations and dates of sightings to be identified, confirmed and used by citizen scientists globally.
The second sample will be taken in the summer, from December to January 2020. Based on the final outcomes, Wilderness Safaris Botswana is looking to expand monitoring to other concessions as a research project, while continuing to publish the species inventory and other records. To further the project, the company's dedicated Sustainability Fund has also sponsored the setup of hydrological monitoring sites at Little Vumbura, King's Pool and Savuti camps, and the installation of a long-term data logging system for later in the year.
"We are looking forward to producing some valuable insights through this initiative, especially with the increased biodiversity during summer, when we will see many more species as the temperatures warm up. The more we know about the ecosystem, the better we are able to protect it using sustainable measures for the specific needs of our areas of operation", concludes Rob.
Source: wilderness-safaris.com