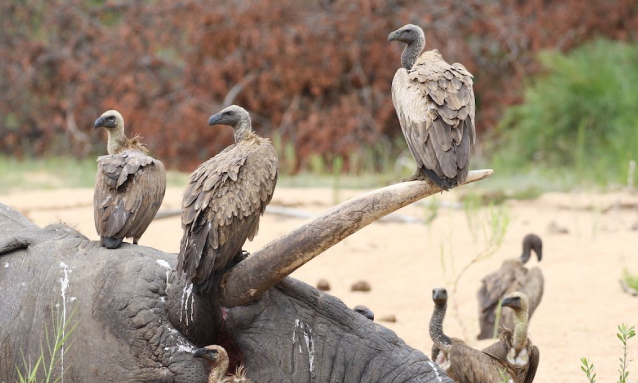 The South-East District Council (SEDC) has raised concerns over the dwindling number of vultures in the area. SEDC Chairman, Phenyo Segokgo said this week when officially opening the Full Council session that the situation is very worrying as vultures play a vital role in balancing the ecosystem.
"I would like to inform you that the cape vulture colony at Manyelanong Hill has declined from 90 pairs in 2015 to 79 pairs and 27 chicks. The last counting was done in August 2018.  Therefore, this is a serious concern as vultures play a vital role in our everyday life in balancing the ecosystem. Let's act together to protect our resource."
Segokgo said that the Department of Wildlife and National Parks is faced with the challenge of controlling the Human-Wildlife Conflict due to limited resources (manpower, equipment, transport).
Meanwhile, the Deputy Permanent Secretary in the Ministry of Environment, Natural Resources Conservation and Tourism, Felix Monggae called for strong collaborative efforts to help reverse the alarming rate at which the number of vultures is dropping.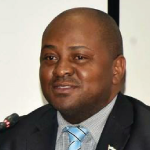 Speaking recently during the International Vulture Awareness Day, Monggae said unless effective regional Vulture Conservation Action Plans are developed and implemented, there is a high risk that several of the species could soon become extinct.
"We need to pull together all our resources and join in the fight to save vultures. Due to multiple threats including poisoning, habitat loss and nesting site disturbance, vultures in this part of the world are facing extinction," he said.
He said research published recently also indicated that the vulture population has been declining at about 80 per cent rate or more, over the last three generations.
"Every year, Botswana loses hundreds of the birds, primarily due to the misuse of agro-chemicals. Just a few months ago, we lost over 500 vultures in one incident," he added.
Monggae highlighted that vultures play a critical role in securing the future of the country's wildlife-based tourism and public health.
International Vulture Awareness Day is commemorated on the first Saturday of September every year and was initially pioneered by Endangered Wildlife Trust in South Africa and the Hawk Conservancy Trust in England. In Botswana, vulture awareness day was commemorated for the first time in September 2014.
The vulture awareness initiative has grown to become a global event aimed at creating awareness and sensitising people about vultures, following disturbing trends and the disappearance of the birds, especially in Asia.
The Department of Wildlife and National Parks and the Department of Environmental Affairs under the Ministry of Environment, Natural Resources Conservation and Tourism in collaboration with BirdLife Botswana joined the international community in the commemoration of vulture conservation awareness.
The event started with a walk from Gaborone Senior Secondary School grounds – passing through the city centre and back to the grounds, where the events of the day took place. It was attended by members of the public, mainly the youth and students from primary, secondary and tertiary institutions.
It was held under the theme: Vulture, Nature's Solution for a Clean Environment. BOPA
References: thevoicebw.com, BOPA