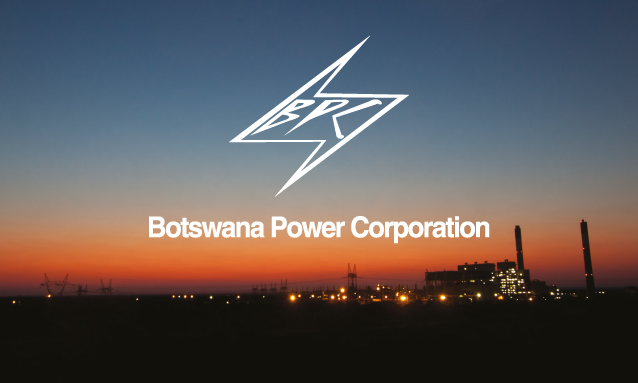 The Botswana Power Corporation (BPC) multi-billion North West Transmission Grid project is on track with completion progress at 73 percent as at July 2019 against a target of 86 percent.
Briefing the media recently, project leader, George Moeti stated that demand in some of the villages exceeds the distribution network capacity, leading to supply being compromised. He added that as a result, the potential economic developments, namely the mining and agriculture developments are suppressed.
"There are recovery plans in place to catch up on lost time and the contractors have requested an extension and these are under review," said Moeti.
Moeti further stated that the NWTGC project is split into two phases. He said phase 1 of the project are the 400/200/132KV transmission lines from Morupule B to Letlhakane/Orapa, Maun, Toteng, Gumare Samochima and Ghanzi including the associated substations. Regarding Phase 2, he stated that the transmission lines from Phokoje substation to Dukwi, Pandamatenga and Kasane including associated substations are currently on hold due to financial constraints.
"Consultation and way leave started in March 2017 and to date, progress of about 75 percent has been achieved," he said.
Moeti admitted that progress was affected by challenges such as some Land Boards being unable to finalise the assessment dates due to other engagements. He added that the current constraints are with Ghanzi farms and the Shakawe assessment as well as pending compensation reports from Sehithwa to the Kuke area.
He highlighted that Moeti Phase 1 is divided into four lots of consultancy services, adding that the four lots were subdivided into nine packages for Engineering, Procurement and Construction (EPC) works. He said EPC contracts were signed on the 10 November 2017 and works commenced on the 4th December 2017.
"BPC will on completion of this project own intellectual property rights for 400 KV and 132 KV tower designs which we previously procured from ESKOM," said Moeti.
Moeti also spoke of the acceptance tests, stating that the manufacturing of equipment and materials, which started in March 2018, is 95 percent complete. He explained that the equipment and materials are from countries such as India, China, Italy, Ukraine, Germany, Brazil, South Africa, Mozambique and Botswana. He said the goods were supplied by contractors who committed in line with the Economic Diversification Drive (EDD) policy to procure locally supplied goods.
"To date, the NWTGC project has 2,224 Batswana as engineers, supervisors, technicians, tradesmen, unskilled labour and graduates. These numbers are expected to increase," said Moeti.
The NWTGC project is aimed at providing the Northwest including the Chobe and Ghanzi Districts access to the grid, currently being supplied from Namibia through cross-border distribution networks with limited capacity. The project is valued at P2.355 billion.
Source: sundaystandard.info