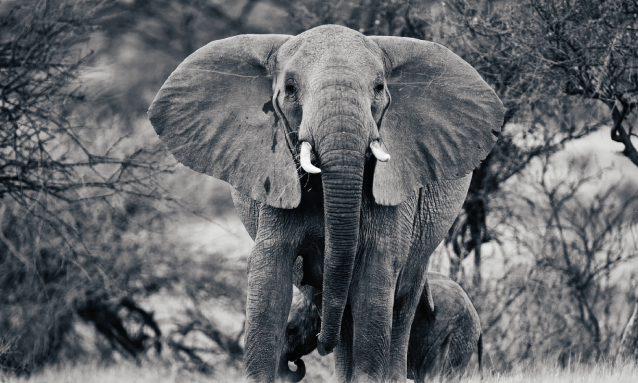 A 41 one-year-old man has become the latest elephant attack statistic hardly two weeks after another death in Maun. This latest incident takes to nine the total number of people killed by elephants in 2019 compared to 16 who died in 2018, in Ngamiland alone.
The man was on his way from Danega to Chiki settlement in the Gumare extension area of the Okavango sub-district when he was allegedly trampled by the elephants. The man died on the 25th August and was discovered on the 26th.
Apparently, a witness saw the victim passing by prior to the incident and a short time later, heard loud elephant noises in the direction he went. As it was already dark, the witness was only able to go and investigate further the following day, where he saw the motionless body of the deceased. Elephants were discovered in the area of the incident. Investigations by police and wildlife officials are ongoing.
Source: Botswana Safari News – Facebook page