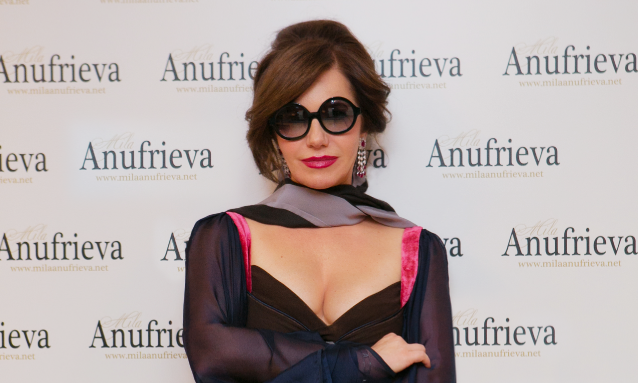 World-acclaimed Russian fashion designer and entrepreneur, Mila Anufrieva is looking to set up a world-class fashion school in Gaborone.
Anufrieva is looking into working with local designers, both established and upcoming, to inculcate a spirit of pride and acceptance by the local market in the products produced by Batswana designers. The fashion mogul acknowledged that it is common for people to trust products from other countries all the while shunning locally made products, something the fashion industry is not immune to.
Now based in Italy, the Russian-born fashion guru said Russians used to rely on international markets for their fashion pieces, but highlighted things have changed tremendously as many of them now buy clothes made by Russian designers.
"It is possible for Botswana designers to grow the industry to appeal to both the local as well as the international markets," she said.
She said Africa has a lot of remarkably talented designers who need to be mentored and nurtured to produce high-quality products that appeal to local and international markets, hence the need to establish a professional design school in Botswana. She said while she cannot say when the school will be up and running, she plans to set up the school soon.
"My plans are to set up the design school as soon as possible, but I will still have a lot of research to do, and I will also have to find out what is needed for me to set up a school of that calibre – for example, registration, accreditation and other requirements," she said.
She said the school will be modelled on the Rome, Italy-based Academia Costume & Moda, an internationally recognised fashion institution. Founded in 1964 in Rome, Italy, the institution has been operating in the fields of culture, design, research, and craftsmanship linked to Fashion and Costume. Anufrieva said she believes that for a country's fashion industry to thrive, the local designers need to incorporate their culture in their designs so that even when mixed with designs inspired by fashion from other parts of the world, they still have a uniqueness that defines their works.
"Botswana is a beautiful country, with its own distinctive qualities which local designers can use to come up with designs that will stand out and take Botswana's fashion industry to greater heights," she said.
For instance, she highlighted that Batswana designers can look into producing fashionable Safari wear, as opposed to having tourists buy Safari wear elsewhere which do not boast of the variety of wildlife species which attract people from different parts of the world.
"Tourists can come and buy their Safari gear from Botswana rather than in other countries to go on Safaris in Botswana. Batswana designers need to make Safari fashion wear readily available" she said.
She noted that for her to be able to set up the school, she would need support from Batswana. Anufrieva, who has set up a Charity Foundation for orphans in Guinea Bissau, said she is also looking into setting up a foundation for orphans and young people in Botswana. Some of her Philanthropic work includes working with Non-Governmental Organisations to ensure the protection of Albinos.
---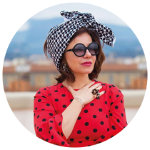 Who is Mila Anufrieva?
Anufrieva is the force behind a multi-million luxury fashion retail empire. Her company, – Vanity – launched in 1992, was the first luxury retail chain in Russia. Through Vanity, Anufrieva was responsible for bringing luxury brands such as Christian Dior, Fendi, Salvatore Ferragamo, Lanvin, Celine, Marni, Ralph Lauren, Stella McCartney, Armani Valentino and Bottega Veneta to Russia. In 2012, she also started Mila Anufrieva Luxury Lifestyle Atelier, which offers consulting services in the fashion and luxury sectors.
Anufrieva has lived in Milan since 2007. Although she was born into abject poverty, she was the first Russian to build a fashion empire and is credited with being the first Russian to book famous supermodels including Claudia Schiffer, Eva Herzigova and Linda Evangelista.
Reference: mmegi.bw, famousbirthdays.com