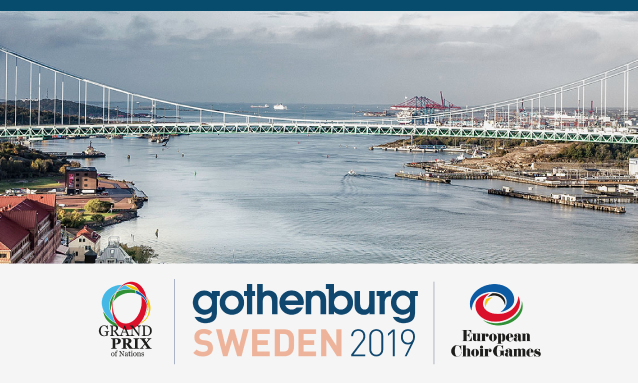 Botswana's local choral group KTM Choir, has brought home gold from the 2019 European Choir Games in Gothenburg. The choir pocketed Gold Medals in the C10 (Open Category) and GP10 (Grand Prix of Nations Category) – Folklore with Accompaniment. This puts the Choir at Position 3 Ranking in Folklore Music.
KTM Choir, formed in 1993 by Botswana's revered and much loved late politician, Gomolemo Motswaledi alongside other musical greats in the country, bagged a gold medal on C10 and yet another in the Grand Prix 10 categories, placing them at Number 3 in the Folklore category of the same competition. Led by Luka Disho, the choir was presenting works that sell Botswana's cultures. All music presented at the competition was composed by the choir members.

KTM Choir has four albums under its belt and released Botswana in celebration of Botswana's 50th year of independence in 2016.
The choir won the most President's day celebration competitions before a new rule was introduced categorising choirs into standard and large.
KTM has produced some of Botswana's most successful and popular musicians such as but not limited to Nnunu, Lizibo and Punah.
Through its music education programme, KTM has produced esteemed music directors and composers in the country as well.
---
HE President Masisi applauds KTM's victory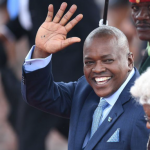 "My heartfelt congratulations KTM Choir for your performance at the European Choir Games at Gothenburg 2019! You went, saw and conquered! Your 3rd place finish gets me all teary-eyed for it is such a moving demonstration of our capability as a people; our ability to compete against the best in the world, and win. We now have a solid foundation to go back for Gold and we will give you lots of support.
Throughout your incredible run, you won our hearts over and over again. The First Lady, Neo Jane Masisi and I have been absolutely enthralled and we just want to say thank you for reaffirming our capabilities as a people, for inspiring many more. Even more, you've proven why we must invest more in the Arts, and we shall.
You've just redefined the boundaries of the possible; and I know many a founding member, among them a great son of our soil who goes by the name Gomolemo Motswaledi would be mighty proud of your achievements today. You flew the blue, black and white flag of our country high and inspired us all. For that, we say thank you and congratulations!!"
KTM Choir not only represented Botswana but Africa at large at the just ended 4th European Choir Games and Grand Prix of Nations, Gothenburg Sweden. All the music performed at these competitions were composed by the Choir Members.
References: The Parrot News Online / BrandBotswana Facebook page / Mokgweetsi E. K. Masisi Facebook page