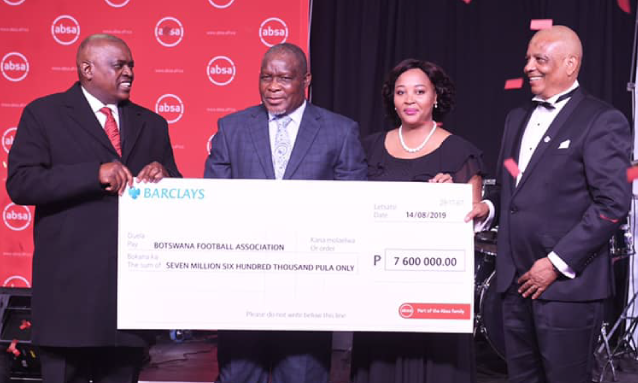 Barclays Bank Botswana Limited announced it's the official financial partner of the Botswana Football Association at a launch ceremony held on Wednesday at the GICC.
"We are always looking for new means and opportunities to support our local communities in various ways. We take great pride in the partnerships we have established with various stakeholders over the years, and are ecstatic about this new union. 
We recognise the importance of the sports industry and its overall contribution to our communities and our growing economy," said the Managing Director, Keabetswe Pheko-Moshagane.
Valued at P7.6 million, the two-year partnership includes sponsorship of the Botswana Premier League, commencing with the 2019/2020 season. In addition, a part of the P7.6 million will fund a P1.2 million Corporate Social Investment (CSI) programme in 2020, an initiative that is in alignment with the bank's Citizenship Agenda. This programme includes the donation of indestructible balls to over 150 schools nationwide and also provides mentorship and coaching clinics in the schools.
"As one of the Nation's leading financial institutions, it is of great importance that we play our part in creating more sporting opportunities for Botswana. This partnership not only gives us the opportunity to solidify our unwavering commitment to the sports industry, but it also allows us to contribute towards empowering the development of local skills and talent pool in our sports industry. 
We look forward to a fruitful partnership with the Botswana Football Association and the opportunities that will unfold as a result of this invaluable partnership," concluded Pheko-Moshagane.
Article by YourBotswana writer: Meekaeel Siphambili

---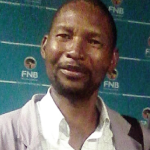 Meekaeel is an extremely ethical independent journalist who takes an unabashed look at topical issues that readers are talking about. He writes about issues that matter the most, Africa's untold stories that many Journalists have overlooked. And like the global readership, sceptical (until he gets the answers). He is passionate about environmental issues, climate change and nature conservation issues.