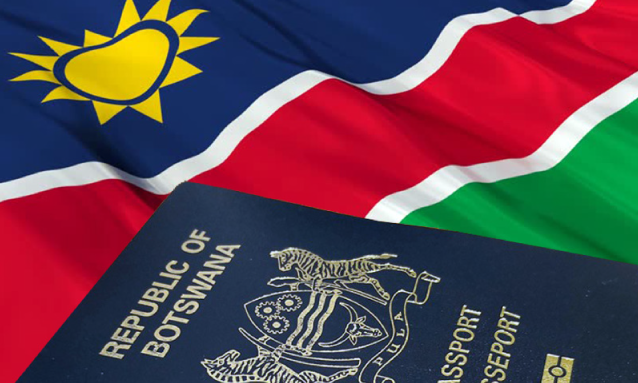 Plans are underway for Batswana and Namibians to use their national Identity Cards in place of their passport to travel between the two countries.
This was revealed by President Dr Mokgweetsi Masisi during his remarks yesterday morning at the official opening of the 45th Ghanzi Agricultural Show. President Masisi said he and his Namibian counterpart, President Hage Geingob have agreed on the matter, which is to be formally processed by both countries in the 'not so distant future'.
"It was so easy for us to agree that in the not so distant future we are going to eliminate the need for passports for the citizens of Namibia coming to Botswana and Batswana going to Namibia. All you will need to present is a valid national identity card then you can traverse across," he said.
President Masisi took the opportunity to also applaud President Hage Geingob on the Harambee Prosperity Plan, the Namibian Government's Action Plan towards Prosperity for All, adding that Botswana would learn a lot and benefit from it.
Reference: BWGovernment Facebook page