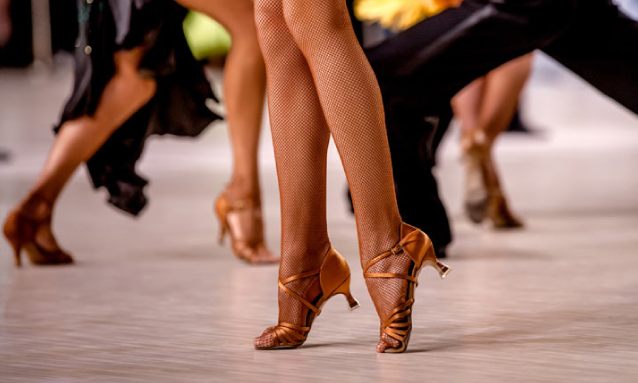 Fresh from winning gold in Russia, a team of Batswana dancers have gone and done it again! Botswana dance team; David Moatlhodi, Kesego Lopang, Gilbert Mosweu and Gorata Kenyaditswe recently cleaned up again in Greece.
The couples performed various Latin dance routine including Cha Cha, Samba, Rumba, Paso double and Jive to emerge victorious. David and Kesego came first in all four international open couples solo dances, earning the much-deserved accolade of overall winners. Their nimble dance moves bagged them six Gold medals and the overall Gold trophy. Gilbert and Gorata waltzed into a not too shabby 2nd position with four silver medals, two bronze medals and the overall Silver trophy.
Prior to that, the team cleaned up in Russia!
Two Batswana couples represented the country at the European Artistic Dance Championships 2019, held in Moscow, Russia. Nineteen countries participated in the three-day competition, with talent ranging from salsa, Argentine Tango, Ballet, Latin American Jazz and Ballroom.
Botswana's couples took part in the Adult International 4 Latin Dance Session on Saturday 16th March where David Kabo Moatlhodi & Kesego Lopang snatched 3rd position, qualifying them for the Finals. Another couple from Botswana, Gilbert Mosweu and Gorata Ruth Kenyaditswe secured 5th position.
On Sunday 17th March, the couples then went on to participate in the 5 single Latin Dance Section where David Moatlhodi and Kesego Lopang came 1st in Samba, Cha Cha, Passo Doble, Jive and Rumba. Gilbert Mosweu and Gorata Kenyaditswe placed 2nd position in those respective categories. As the first couples from Botswana to ever break into the European International Championships Finals in the history of DanceSport in Botswana, they truly had an experience worth sharing and at the time, said;
"Our utmost experience was competing in the biggest Latin and Ballroom stage in the world. Getting used to how they run the championship as completely different from what we are used to. From the music, costumes and make up to the adjudication and feedback from judges and other dancers were incomparable. Above all, the best experience was standing on top of the Number 1 podium and having the Botswana national anthem played to over 1000 international dignitaries!" — Latin Supastars Botswana.
Very well done and way to go, all of you! Your sitting pretty at the top of the dance podium is truly commendable, and we can only hope that you'll receive all the support you need for what you do best. And lest we forget, all your handwork is playing its role in putting Botswana on the map, a job that should be at the top of every Motswana's priority list. Long may your victories live!
Reference: Hon. Thapelo Olopeng, BrandBotswana, Latin Supastars Botswana Facebook pages