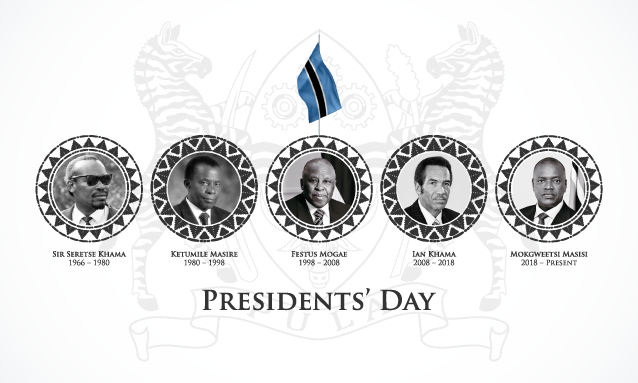 The Botswana Democratic Party (BDP) has been in power since the first democratic elections in 1966, and continues to draw support from a wide range of Botswana's population. Sir Ketumile Masire served as Botswana's second president, taking over from the late Sir Seretse Khama in July 1980 and continuing a tradition of good governance. He voluntarily retired from office in 1998 and was succeeded by Festus Mogae. Mogae finished his second term in 2008 handing over power to Ian Khama, who ruled for two terms until handing over to the incumbent president, Dr Mokgweetsi Eric Masisi last April.
In this article, we pay homage to Botswana's presidents – from past to present.
---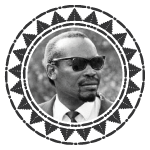 Sir Seretse Goitsebeng Maphiri Khama, KBE (1 July 1921 – 13 July 1980), was the first president of Botswana. Born into one of the more powerful of the royal families of what was then the British Protectorate of Bechuanaland and educated abroad in neighbouring South Africa and in the United Kingdom, he returned, with a popular but controversial bride, to lead his country's independence movement. He founded the Botswana Democratic Party in 1962 and became Prime Minister in 1965. In 1966, Botswana gained independence and Khama became its first president. During his presidency, the country underwent rapid economic and social progress.
After spending most of his youth in Tiger Kloof Educational Institution in South Africa, Khama attended Fort Hare University College there, graduating with a general B.A. in 1944. He then travelled to the United Kingdom and spent a year at Balliol College, Oxford, before joining the Inner Temple in London in 1946, to study to become a barrister.
Khama instituted strong measures against corruption, the bane of so many other newly independent African nations. Unlike other countries in Africa, his administration adopted market-friendly policies to foster economic development. Khama promised low and stable taxes to mining companies, liberalised trade and increased personal freedoms. He maintained low marginal income tax rates to deter tax evasion and corruption. Between 1966 and 1980 Botswana had the fastest growing economy in the world. This growth was primarily driven by mining and the government moved to secure itself greater revenue.
Shortly before his death On 13 July 1980 (he died of pancreatic cancer aged 59) Khama played major roles in negotiating the end of the Rhodesian civil war and the resulting creation and independence of Zimbabwe and the creation of the Southern African Development Co-ordination Conference, the predecessor of the Southern African Development Community (SADC).
---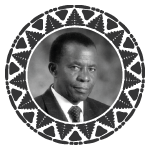 Sir Quett Ketumile Joni Masire, GCMG (born 23 July 1925 in Kanye, Botswana) was the second President of Botswana for the Botswana Democratic Party from 1980 to 1998. Following Sir Seretse Khama's death, Vice President Quett Masire took over the reins.  Five days after Seretse Khama's death, Masire was elected president by secret ballot at the National Assembly on 18 July 1980.
From an early age, Masire set himself apart through academic achievement. After graduating at the top of his class at the Kanye school, he received a scholarship to further his education at the Tiger Kloof Educational Institute in South Africa. In 1950, after graduating from Tiger Kloof, Masire helped found the Seepapitso II Secondary School, the first institution of higher learning in the Bangwaketse Reserve. He served as the school's headmaster for about six years.
In 1961, Masire helped found the Botswana Democratic Party BDP). He was instrumental in the formation of the party and served as its first secretary-general. In 1966, Masire became the new nation's Vice-President, serving under Seretse. Until 1980 he also occupied the significant portfolios of Finance (from 1966) and Development Planning (from 1967), which were formally merged in 1971.
As a principal architect of Botswana's steady economic and infrastructural growth between 1966 and 1980, Masire earned a reputation as a highly competent technocrat.
Masire's terms were characterised by an emphasis on developments through regional and international organisations. Masire was chairman of the Southern African Development Community and vice chairman of the Organisation of African Unity; he was also chairman of the Global Coalition for Africa and a member of the UN group on Africa Development.
---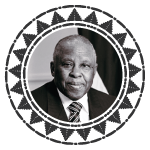 Festus Gontebanye Mogae (born 21 August 1939) served as President of Botswana from 1998 to 2008. He succeeded Quett Masire as President in 1998 and was reelected in October 2004; after ten years in office, he stepped down in 2008 and was succeeded by Lieutenant General Ian Khama. 
Mogae studied economics in the United Kingdom, first at University College, Oxford, and then at the University of Sussex. He returned to Botswana to work as a civil servant before taking up posts with the International Monetary Fund and the Bank of Botswana. He was Vice-President of Botswana from 1992 to 1998.
On 14 July 2007, Mogae affirmed his intention to resign nine months later. Mogae was awarded the Grand Cross of the Légion d'honneur by French President Nicolas Sarkozy on 20 March 2008 for his "exemplary leadership" in making Botswana a "model" of democracy and good governance. Mogae won the 2008 Ibrahim Prize for Achievement in African Leadership and stood to receive US$ 5 million over 10 years and US$ 200,000 annually for life thereafter.
Along with former President Benjamin Mkapa of Tanzania, Mogae co-chaired a sustainable development symposium, hosted by the UONGOZI Institute in collaboration with Club de Madrid. organization of which Mkapa is also a member. A Trustee of the Rhodes Trust since 2010, in 2016 Festus Mogae was appointed a Foreign Honorary Member of the American Academy of Arts and Sciences. He stepped down as President on 1 April 2008 and was succeeded by Vice-President Ian Khama.
---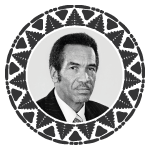 Lieutenant General Seretse Khama Ian Khama ( born 27 February 1953 ) was the President of Botswana from 2008 to 2018. He took over the presidency twenty-eight years after his father, Sir Seretse Khama's death.  After serving as Commander of the Botswana Defence Force, he entered politics and served as Vice-President of Botswana from 1998 to 2008, then succeeded Festus Mogae as President on 1 April 2008. He won a full term in the 2009 election and was re-elected in October 2014. Ian Khama is the first-born son and second child of Sir Seretse Khama and Lady Ruth Khama and was born in Chertsey, Surrey.
Ian Khama is an alumnus of Waterford Kamhlaba, a United World College in Mbabane, Swaziland.  He is a qualified pilot and attended the Royal Military Academy Sandhurst, where the British Army trains its officers. Khama is a member of the Board of Directors of the US-based organization Conservation International, which is also active in Botswana.
Under Khama, the government established the Directorate of Intelligence and Security Services (DISS) with police powers and seen as the Botswana equivalent of the Federal Bureau of Investigation in the United States. Although this type of organisation is not new and is found in many countries, it has had its critics in Botswana who charge that there are very few domestic or transnational threats that the police and the military could not handle. Some have argued that the institution, which was headed by President Khama's close friend Issac Kgosi, could easily be manipulated and used against political enemies or others who criticised the President or his administration. During Khama's reign, there were reports of extrajudicial killings in Botswana, linked by many to the DIS.
Khama got international and regional kudos for his stance against the Zimbabwean government, particularly Robert Mugabe. He did so by not recognising the government unless and until it included members of the Movement for Democratic Change (MDC) headed by Morgan Tsvangarai. Khama also condemned the action of Sudan's President Omar al-Bashir in the region of Dafur and became a vocal critic of despotic governments in Africa along with President Jakaya Kikwete of Tanzania and President Levy Mwanawasa of Zambia.
On the economic front, Khama was a vocal proponent of moving Botswana away from its over-reliance on diamonds and diversifying its economy, especially to the agriculture and tourism sector. Under his watch, the number of site-holders licensed to operate diamond polishing and cutting operations in Botswana grew.
---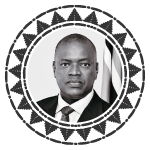 Dr Mokgweetsi Eric Keabetswe Masisi (born 21 July 1961) is the 5th and current President of Botswana. He has also served as Minister of Education since 2014 and previously he was Minister of Presidential Affairs and Public Administration from 2011 to 2014. He was first elected to Parliament in 2009.
Mokgweetsi Masisi is the son of Edison Masisi (1923-2003), the long-time MP for Moshupa and many-time cabinet member. The younger Masisi grew up in Gaborone, attending Thornhill Primary School and Maru A Pula School. In school, he competed in soccer and tennis but ultimately found acting to be his calling. In 1984, he won acclaim for his portrayal of the lead role in a Gaborone production of Cry the Beloved Country and was praised by the visiting Alan Paton for his performance. During the 1980s, he starred in numerous theatrical productions and also had roles in South African B-Movies.
During the 1980s, Masisi became a high school social studies teacher for several years after graduating from the University of Botswana in 1984 in English and History. He then taught at Mmanaana Secondary School in 1984 in Moshupa village before moving on to the University of Botswana in 1987 as a curriculum development specialist. In 1989, he went to Florida State University to obtain a Master's degree in Education, following which he was employed by UNICEF in Botswana.
Masisi unsuccessfully sought the nomination of the ruling Botswana Democratic Party (BDP) to stand in Moshupa constituency in the 2004 general election. However, he obtained the BDP nomination for the same seat prior to the 2009 general election and won the seat. He was promptly appointed as Assistant Minister for Presidential Affairs and Public Administration in October 2009. After a little more than a year as an assistant minister, he was appointed as Minister for Presidential Affairs and Public Administration in January 2011. Masisi became Minister of Education and Skills Development in an acting capacity in April 2014; he was re-elected to his seat in Parliament in October 2014, and he was appointed as Minister of Education and Skills Development on 28 October 2014.
Masisi was appointed by President Ian Khama as Vice President of Botswana on 12 November 2014 while remaining in his post as Minister of Education. On April 1, 2018, he was sworn in as the 5th President of Botswana and is the current president of the Republic of Botswana.
President Khama appointed Masisi as the Chancellor of the University of Botswana on 5 July 2017. The appointment, which was in consonance with Section 7 of the University of Botswana Act of 2008, was for a period of five years. It followed the death of former President Quett Masire, who served as the Chancellor until he died on 22 June 2017.
President Masisi has been in office for a little over a year. Whether or not he retains the reigns of the highest office of the land will be determined in the October general elections. Dr Masisi has split public opinion; sent some long-serving BDP politicians scurrying in various directions, seemingly been the catalyst to the mushrooming of new parties at the eleventh hour and provoked political debates the likes of which Botswana has never seen before! Equally, based on various social media platform discussions, he has evoked a sense of hope for a new Botswana that many aspire to. It will be very interesting to see how the elections go and indeed, what historical milestones Dr Masisi carves out for himself, should he retain the presidency.
---
Did you know?Three of Botswana's presidents were born in July. Sir Seretse Khama – 1st July – Sir Ketumile Masire – July 23rd – Dr Mokgweetsi Eric Masisi  – July 21st
Happy President's Day, everyone!
References: dw.com, revolvy.com