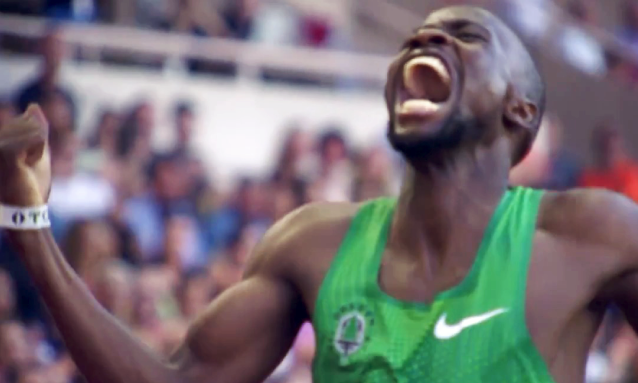 Botswana athletes have deservedly emerged triumphant at this year's CAA Southern Region Senior Championships in Mauritius last weekend, bagging between them nineteen medals.
Botswana was crowned the champions after winning 10 gold, six silver and three bronze medals courtesy of Leungo Scotch (400m), Tsaone Sebele (100m), Tshepiso Masalela (800m), Oratile Nowe (800m women) and Oarabile Babolayi (100m and 400m women's hurdles).
Kemorena Tisang also added two gold to the country's stash of medals after winning the men's 110m and 400m hurdles. Tshwanelo Aabobe also grabbed two gold medals after beating other athletes in the triple and high jump while the men's and women's teams triumphed in the 4x400m relays.
The six silver medals were won by Tlhompang Basele in the women's 400 m, Boitumelo Masilo (800 m), Tsaone Sebele (200 m), Aobakwe Nkobela (high jump) and 4×100 m women's and men's relay teams.
Leaname Maotoanong and Refilwe Murangi in the men's and women's 200m event as well as Zibani Ngozi (400 m) scooped bronze medals.
The 11-country competition saw South Africa bagging the runner-up position with 6 gold, 2 silver and 1 bronze followed by Mauritius in third position with 4 gold, 11 silver and 13 bronze, while Zimbabwe took fourth with 2 gold and 2 bronze. Namibia came in fifth with 2 gold and 1 bronze.
The rest of the standings:
(6th) Zambia: 1 gold, 1silver, 1 bronze
(7th) Seychelles: 2 silver, 1 bronze
(8th) Mozambique: 2 silver
(9th) Angola: 1 silver
(10th) Lesotho: 1 bronze
(11th) Madagascar: 0.
Botswana team coach, Chilume Ntshwarang said in an interview that he was happy that they managed to win this year's championship despite the hurdles they were faced.
"Communication was poor as we only learnt that we were competing the following day in the afternoon because the organisers did not send the time table. So the athletes thought they would compete on July 6 and 7 (Saturday and Sunday).

However, we convened a short meeting to talk about the programme, but it was difficult because some athletes had not recovered from jetlag," he said.
---
Meanwhile, Nigel is also back with a bang!
Nijel Amos this week he set a new meeting record in Monaco. Botswana's 800m star revived his career at the IAAF Diamond League world challenge in Monaco, finishing in position one with the world time lead of 1:41.89. Well done, Nijel! And way to go everyone.
Source: maa.mu, caasouthernregion.africa, BOPA