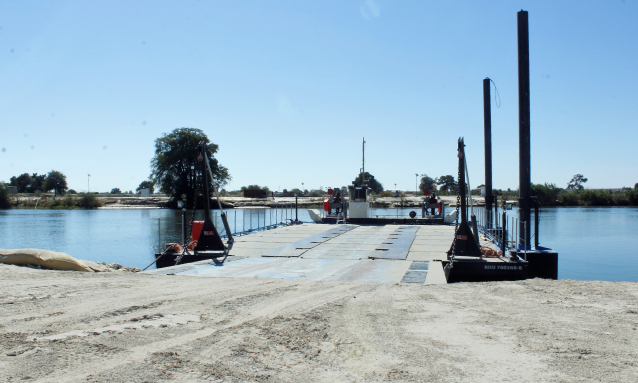 President Dr Mokgweetsi Masisi recently visited the Okavango River Bridge in Mohembo to view progress on the construction of the state of the art bridge. It has, however, emerged that the project – valued at an eye-popping 1 -billion Pula – is 2 months shy of 2 years behind schedule behind!
The Senior Resident Engineer, Veeranagowda Patel said the bridge, which should have been completed this month as per the tender duration, would be completed in October 2020. Patel said the project is only 45% complete. He said the structural steel trucks made in Italy are expected to arrive on site in a week's time and will be delivered from a port in Walvis Bay.
The main challenges previously cited for the heavy delay include delays in the licensing of borrow pits and site conditions for additional geotechnical investigations.
Upon completion, the bridge is expected to boost tourism in the area and provide reliable access to education and health. The President was accompanied by the Minister of Basic Education and Okavango Member of Parliament Bagalatia Aron and other senior government officials.
Reference: BOPA