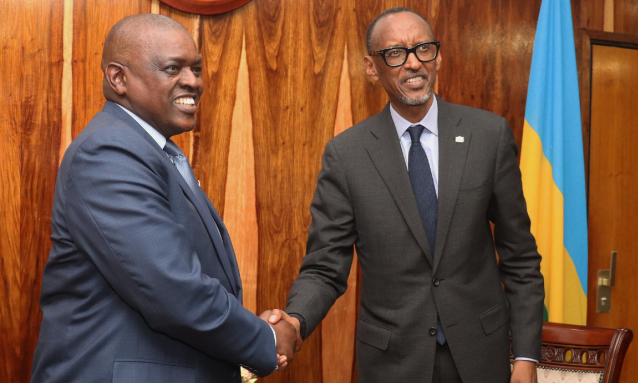 Rwandan President, Paul Kagame was this week on his inaugural visit to Botswana at the invitation of his counterpart, President Dr. Mokgweetsi Masisi. Upon arrival, President Kagame was given the highest honour of a 21-gun salute before inspecting a guard of honour.
The visit was aimed at affording the two leaders the opportunity to exchange views on bilateral, regional and international issues of mutual interest.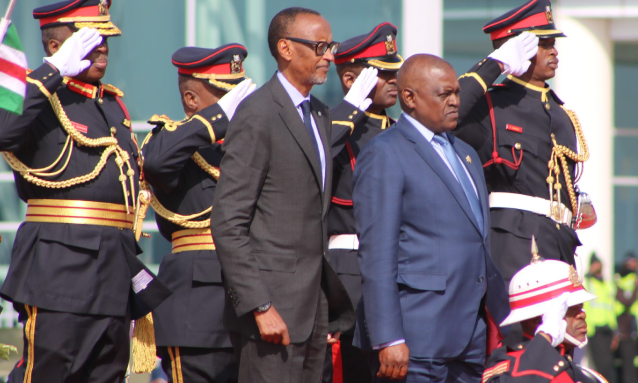 Botswana Rwanda establish a bilateral framework
President Dr Mokgweetsi Masisi confirmed Botswana and Rwanda have agreed to establish a structured bilateral framework in the form of Permanent Commission on Cooperation (JPCC).
President Masisi said the mechanism will provide strategic direction to the two countries' relations through regular engagements, periodically taking stock of bilateral relations and monitoring progress on the agreed milestones. The President revealed this at the state banquet hosted in honour of President Kagame who was in Botswana for a two-day state visit. He said the JPCC will refocus efforts on critical areas which the two countries have comparative advantage on such as agriculture, tourism trade and mining.
For his part, President Kagame said Rwanda and Botswana would work together to strengthen partnership in priority areas that will contribute to transforming the lives of people of the two countries.
"I have no doubt that we shall succeed in this important task as we both committed to delivery the transparency, accountability and involvement of our people in their own development," he added.
During his state visit to Botswana, President Kagame visited Feed Master Botswana – a citizen-owned company in Tlokweng – where he was updated on the best practices in the beef industry. This was with particular focus on the condition of cattle before they are taken to the abattoirs for processing into beef exports.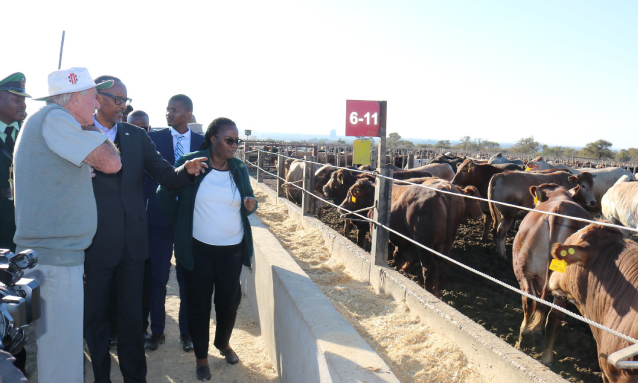 Dr Masisi and Kagame's relationship was borne out of the fact that the two leaders hold the African Continental Free Trade Agreement (ACFTA) close to their hearts. Before stepping down from the African Union chairmanship, Kagame had advocated for the ACFTA to be put in motion and President Masisi had bought into the idea. Both leaders believe Africa should come together to assert its interests with one voice.
Niger will next month host the AU summit for the first time in history. The summit, to be held in Niger capital, Niamey is expected to launch the historic ACFTA.
Quizzed on what the two countries could learn from each other, University of Botswana political analyst, Solly Rakgomo said Botswana and Rwanda could be exemplary in showing that the agreement was executable.
"They should establish some trade agreements between themselves and if they become successful, other countries would emulate them and slowly but surely it would be rolled out to the rest of the continent," he said.
The National Institute of Statistics of Rwanda attributes the country's economic growth to the good performance of key sectors such as agriculture. On the issue of democracy, Rakgomo said Rwanda could learn a lot from Botswana.
"Botswana is an open society which is democratic, Kagame has attained some socioeconomic prosperity but could still learn a lot from Botswana's democratic model," he added.
The Rwandan leader is credited with bringing to an end the bloody ethnic conflict and 1994 Rwanda Genocide as well as building an efficient, economic development model for the country.
Equally, he said Botswana could learn from Rwanda's ambitious national innovation especially since the country seeks to transform itself into a knowledge-based economy. Rakgomo expressed the hope that the two leaders would discuss the African Peer Review Mechanism (APRM) which Botswana acceded to as its 38th member.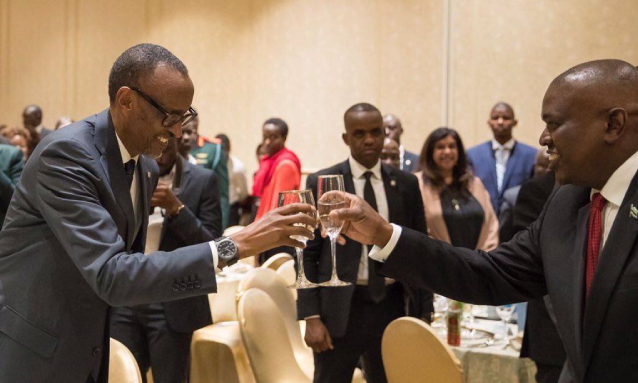 The mechanism, which was introduced in 2003, is an instrument to which AU member states voluntarily sign up as a self-monitoring mechanism to encourage conformity with political, economic and corporate governance values.
According to a statement from the Ministry of International Affairs and Cooperation, this visit is the first high-level visit at head of state and government level between Botswana and Rwanda. President Kagame and his delegation departed on the 28th, June 2019.
Reference: BOPA