Last week, the University of Botswana authorities announced that Nigerian undergraduate and graduate students would start paying lower fees than other international students. The Vice Chancellor, Professor David Norris made the pledge at a press conference ahead of the university's career fair exhibition between June 24th and 25th in Abuja.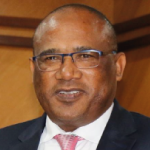 Professor Norris said the university aspires to be a leading centre of academic excellence in Africa and the world through educating students from all over the continent. To this end, he said the university would admit more students from Nigeria and that prospective candidates would pay tuition rates paid by the locals instead of international fees. Also, all Nigerian students would have access to accommodations on campus.
According to the professor, the institution would promote collaborative research among academic scholars in Nigerian universities as well as staff and students exchange. He said,
"The university will promote dual programs and the supervision of postgraduate students, cultural and other bilateral Unions." 
He said the university realises that in the context of globalisation, it is important to create a highly diversified student and staff population for the effective training of graduates who would serve not only the needs of Africa but the world as a whole. He said with the full capacity of 20,000 students, the university has 12,000 students from 34 countries. Earlier, the Botswana High Commissioner in Nigeria, Pule Mphothwe had stated Nigeria had played a significant role in the independence of most South African countries and indeed, in the human resource development in Botswana.
Source: dailytrust.com.ng