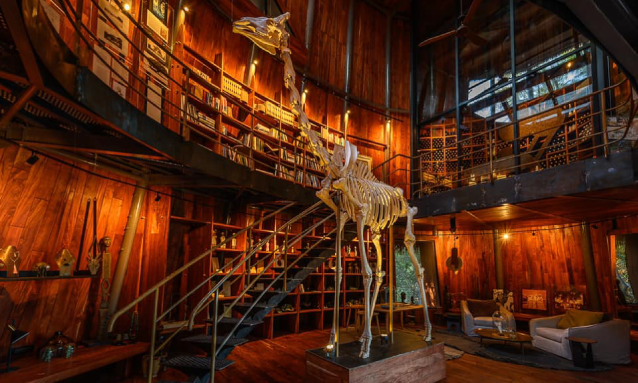 In the heart of the Okavango, luxurious Jao is set amongst islands fringed with riverine forests and vast, floodplains with prolific wildlife. The camp, rebuilt this year – comprises a main area elevated into the tree canopy, two exclusive villas and five twins all with private plunge pools, lounge and dining areas, and en-suite bathrooms, including indoor and outdoor showers. The two Jao Villas, accommodating four people each in two identical guest rooms, share a main area, and also have an exclusive vehicle, guide, chef and butler.
The fresh and contemporary design, in the same lovely location, continues the sense of adventure that Jao has always prized, adding an element of surprise and delight in ever-evolving sculptural and architectural language. Underpinning it all, is the camp's commitment to the pristine environment around Jao, minimising its footprint and allowing guests to experience the Delta in its fullest sense. Innovative insulation ensures comfort, while gauze and glass panels let natural light and the outside in. The suites and villas are cooled with a silent evaporative cooler, at a fraction of energy used by conventional air-conditioning, and Calore 'fireplaces' provide heating during the colder months.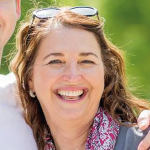 "Having to replace our old substructures provided us with the opportunity to enhance the special features that we always loved about Jao, to make improvements and incorporate extra touches. We are making the most of our camp environment, with buildings set to blend into the tree canopy whilst offering stunning views and honouring our commitment to be as eco-sensitive as possible", says co-owner of the Jao Reserve, Cathy Kays.
Lead architects, Silvio Rech and Lesley Carstens, who designed the original Jao in 1999, shared their approach to the rebuild:
"We have taken a fresh and contemporary approach to the sense of adventure Jao always had – creating a feeling of not knowing what to expect around the next corner, adding an element of surprise and delight in this ever-evolving sculptural and architectural language".
The main area features both indoor and outdoor lounges, dining areas, a satellite kitchen and several private dining areas, along with a fire deck. The spa is tucked in amongst the palms for privacy and is surrounded by water to provide a calming and tranquil atmosphere. The gym is built on the edge of the island, presenting stunning views over the lush waterways, while the main pool, with its unique canopy pavilion providing shade, projects out into the floodplain with 270-degree views of the Delta. A key feature is the museum and gallery, as an important aspect of the camp rebuild is the emphasis on learning and sharing knowledge.
A colour palette of creams, greens, soft purple and splashes of yellow was used, incorporating a unique botanical theme with special emphasis placed on the water lily. A range of beautiful new furnishings were crafted to reflect the theme. A mix of wood and light coloured Eva-tech decking contrast with the red balau wooden walkways and lighter floors in the internal areas. The walkways reflect the old camp and provide a striking difference to the room interiors, which are more refined in appearance.
Comfort is provided through cooling and heating systems, complementing the camp design. Using Climate Wizard, an Australian cooling system, the suites and villas will be cooled with an indirect evaporative cooler that delivers a large amount of cold air with no added moisture, for a fraction of the energy used by conventional air conditioning systems. Self-igniting Calore stoves will provide heating during the colder months. For maximum eco-efficiency, built walls feature Cavitybatt insulation and an added board of plywood, with waterproofing and fibre palm attached to the top layer.
"We have made great use of natural lighting – parts of the roof feature skylights covered with latte poles to provide shaded, dappled lighting. All buildings will have a latte verandah roof to provide extra shade", Cathy adds.
From waterways and lagoons to dry Kalahari grasslands, Jao's location on a remote island in one of the most picturesque concessions in the Delta provides both land and water Okavango experiences, with day and night game drives all year round.
Jao Camp photos by Dana Allen – click images to enlarge
Jao Camp – located in the north-western Okavango Delta – has rejuvenated its health and wellness offering through its new spa, creating the ideal sanctuary to unwind and thoroughly disconnect.
"Visiting Jao is therapy in itself, given its tranquil wilderness location in the heart of this World Heritage Site. However, a treatment in our new spa – tucked away beneath palm trees in a tranquil location – is bound to further inspire our guests to fully appreciate Jao's extraordinary holistic offering, which seamlessly reflects the health of the Delta's ecosystem," Kays enthuses.
The interior of the two new round treatment rooms has been finished with an impressive construction of saligna laminated beams, rosewood-clad ceilings and rosewood floors.
"The sense of space and the view of the massive saligna beams whilst lying on your back on the massage bed is truly spectacular", adds Cathy.

"We have taken great care to create an extraordinary space that not only evokes a sense of calm but also brings nature inside".
The upgraded wellness area also includes a reception area with a nail bar, allowing guests to enjoy manicures and pedicures in a more social setting, whilst appreciating the fabulous views. The mesh stacking doors allow for the rooms to open up fully in good weather, or remain closed in winter to keep out the chill. Terres d'Afrique skincare products, based on Africa's unique botanical heritage, including organic baobab and sausage tree infusions, are used to nourish the skin during massages, scrubs and facials.
Jao's signature 'African Botanicals' treatment includes a bath, an express facial and a massage, with many possible add-ons to enhance the experience. The facial makes use of the natural anti-ageing properties of kigelia (sausage tree) and baobab, while the massage is a baobab pinda massage, which is deeply relaxing yet detoxing, using heated baobab seeds (pindas) and luxurious organic shea butter scented with mopane and omumbiri essential oils.
"We also offer a signature couple's treatment, 'The spirit of togetherness – Ubuntu', which represents the idea that 'I am because we are'. It is an African philosophical concept that we exist because others exist. It views individuals through their connections with others and not just as an individual. This further aligns to Jao's core philosophy of driving sustainable ecotourism in the region, giving back to conservation and community empowerment at the same time", Cathy added.
A typical day exploring the Delta sees guests outdoors on game drive vehicles, boats or even on foot, searching out the wildlife of the area. For those looking to continue the active theme of their stay, a well-equipped gym, built on the edge of the island, presents stunning Okavango views, while the main pool, with its unique canopy pavilion and waterfall, projects out into the floodplain.
The combination of compelling wildlife encounters and a holistic wellness experience promises Jao's guests an unforgettable balance of excitement and relaxation, and a genuinely life-changing journey.
Source: wilderness-safaris.com