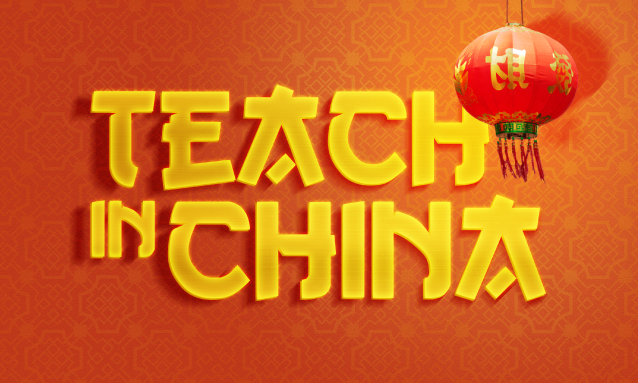 Let's face it, these days the desperate lack of jobs in Botswana makes snaring a job interview, let alone bagging the job of your dreams a near impossibility! You respond to a job advert but frustratingly never hear back. It might be time to walk on the wild side and cast your job searching net a lot further than Botswana borders in order to land a well-paid job. Teaching English in China might be just the answer!
Over the last few decades, China has developed a huge appetite for learning English; whether it's through the virtual space or in China, China is screaming for English teachers from all over the world. With the advent of modern technology, the world has become a much smaller and easier global village to navigate, bringing opportunities such as these to your doorstep.
Travelling abroad is a unique and exhilarating experience, truly living that experience is even more exciting. As China continues to open itself to the outside world, there is no better time to teach and live in Asia.
---
As China's economy continues to grow exponentially and trade with other countries increases, the number of Chinese people looking to learn English – the international language of business – shows no sign of slowing down. Recent estimates show an additional 100,000 teachers are needed in China right now – meaning there are more teaching jobs in China than qualified teachers.
What do you require to become an English teacher in China?
Be a native English speaker or as near it as you can get
Have a Bachelor's Degree or above
TEFL certificate/ 2 years' related teaching experiences would be a big advantage
To apply for the position, candidates would need to send the following documents:
Valid passport
CV / Resume
Copy of the required qualification
A short self-introduction video – 1-2 mins in length
A clean criminal background
A clean bill of health
What you'll earn
The monthly remuneration is around RMB8,000.00, the equivalent of about P12,000 and you'll be offered free accommodation. Successful candidates are expected to pay for their flights to China, where they will be refunded by the company upon successful completion of one year's service.
*Please note the teaching jobs are based in the Guangzhou Province.
---
Here are 5 reasons why you should consider teaching English in China
As the fastest growing market for teachers abroad right now, with an estimated 300 million students learning English, it's not hard to see why China remains the holy grail for licensed teachers and ESL teachers the world over.
1. China is set to be a powerful influence in the global marketplace
Having international teaching experience, in general, can benefit your resume. Having international teaching experience, in general, can benefit your resume. But with China having risen to global power player status in the past few decades, having Chinese work experience on your CV can give you a competitive edge in the global job market. The cherry on top? Teaching in China – the oldest civilisation – would also give you the chance to immerse yourself in China's rich cultural heritage and delicious food.
2. English teachers are in demand
English teachers, whether newly graduated or experienced, are in high demand in China. Some of the world's most rapidly evolving and cosmopolitan cities are in China. The choice is yours whether to teach in the bustling capital, Beijing, Suzhou, with its vibrant expat community, coastal Shanghai or tropical Guangzhou.
3. The cost of living is cheap
The average cost of living in China is much lower than in many western countries and possibly Botswana. The low living costs paired with special expat tax rates mean that you can enjoy a very comfortable lifestyle, travel on weekends or take holidays and still set savings aside for the future.
4. Teachers get great pay and benefits
Keen to attract teachers from abroad, Chinese teaching programs are keen to offer expat teachers very attractive compensation packages. Teaching salaries vary but are very good and steadily rising. Many schools offer extra perks like free housing, vacation, bonuses and health insurance.
5. The travel opportunities are endless
China is one of the world's most fascinating countries, boasting the second highest number of UNESCO heritage sites in the world! Not only can you experience China's rich culture and traditions first hand – Asia is a massive, diverse country with the widest range of travel options in the world.
---
Still interested, think you could do it?Please contact lala@yourbotswana.com for further information. Once the documents have been submitted to the company in China; if successful, the company, through the recruiter will confirm dates for your online interview(s). All things being equal, successful candidates will receive a contract and a work permit issued through the Ministry of Foreign Affairs in China.
*Please note the teaching jobs are based in the Guangzhou Province.
Article by YourBotswana writer