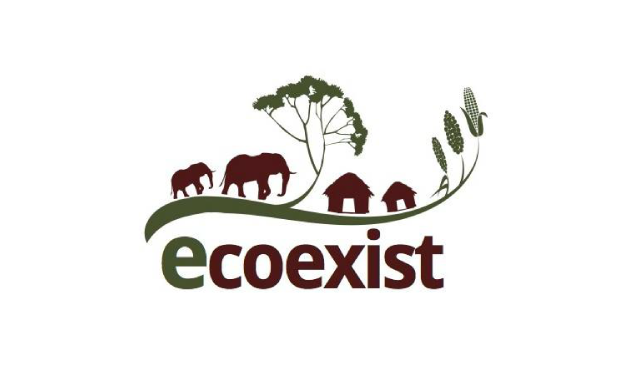 On 22nd May 2019 the Government of Botswana lifted the moratorium on hunting. Here is a message from Ecoexist on elephants, the Human-Elephant Conflict and the lifting of the hunting ban in Botswana.
Many people coexist with elephants in Botswana. They share landscapes and resources outside of protected areas, altering their lifestyles to adapt to a life with elephants. Over the last decade, our team have heard thousands of people express mixed feelings towards elephants here, some with traditional beliefs about elephants, some who respect elephants, and some who hate elephants.
In reality, coexisting with the largest population of elephants on the planet is not at all easy. Many people are suffering great loss and living in constant fear. In its worst form, conflict with elephants means loss of life, both human and elephant. Yet, people have to send their children to school, knowing they will walk across elephant corridors. People need to farm to feed their families, even though they fear that an elephant could come at any point and destroy their entire crop. For people who live with these challenges, what incentives are there for coexisting with elephants?
In order to sustain wild, free-roaming elephant populations, it is imperative to reduce loss, fear and death among communities living with elephants. A number of strategies are required to reduce conflict with elephants and the costs associated. Improved land use planning provides space for both people and elephants, making it easier for elephants to access critical resources while more effectively protecting fields and villages.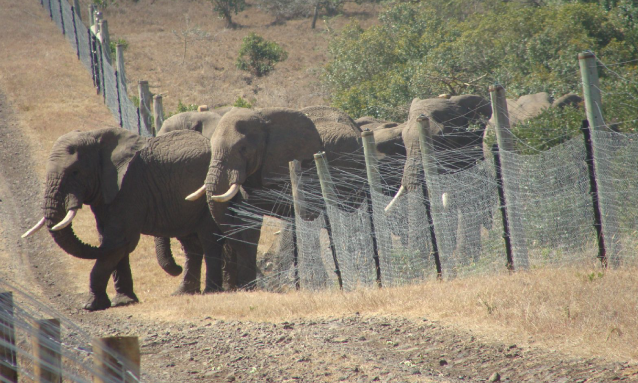 Elephant deterrents, like chilli pepper, flashing solar lights, solar electric fences and beehive fences are all effective at keeping elephants away from fields, homesteads and other property, all of which can be used together to improve their effectiveness. All are also essential components of a Human-Elephant Conflict (HEC) management programme. Support and investment in these strategies are essential if we are to gain significant, long-term benefits for communities and enable people and elephants to coexist.
It is also critical to ensure people can derive sustainable benefits from living with elephants to increase tolerance and offset the costs. There are a number of ways to derive benefits from elephants. This can include diversifying tourism experiences, promoting elephant themed enterprises or creating new markets for elephant aware farmer produce. The Botswana government has also identified hunting as another way to improve benefits among communities living with elephants.
The lifting of the elephant hunting ban in Botswana has brought HEC to the forefront of the country's conservation and political agenda. The voices from the communities suffering from HEC are being heard and there are policies being made that will initiate actions that address HEC. If the return of hunting is to alleviate conflict, however, it is critical that it contributes to significant benefits among those living with elephants.
In order to achieve this, it is key that the benefits are clearly established and transparent from the start, with necessary mechanisms and systems put in place to ensure equitable administration and distribution of benefits, following Community Based Natural Resource Management (CBNRM) principles and protocols. Important here, is the need to ensure people relate benefits back to elephants and their efforts to coexist with them.
Unless you've lived and farmed with thousands of elephants, it is hard to imagine how hard coexistence can be and how you would perceive elephants. Among the poorest people in Botswana, tolerance and perception largely depend on conflict reduction and increasing direct benefit. Communities who share space and resources with elephants are custodians of elephants and if we really want to conserve large free-roaming elephant populations, one of the best ways to do so is to support the people living with them. Boycotting Botswana will have the opposite effect.
Instead, we encourage people to support Botswana's tourism industry, which is providing more and more opportunities for Batswana to benefit sustainably. There are important initiatives currently ongoing that help address HEC and promote coexistence. Ask yourself, how you can support such initiatives.
This article was written on behalf of the Ecoexist team based on over ten years of experience working in the Panhandle. The authors are Drs Graham McCulloch, Anna Catherine Songhurst, and Amanda Stronza.
---
About the Ecoexist Project: The Ecoexist Project seeks to reduce conflict and foster coexistence between elephants and people. In areas of heightened competition for access to water, food, and space, the NGO finds and facilitates solutions that work for both species.
---
 Source: Article by Ecoexist via Facebook / YouTubeVideo courtesy of Texas A&M faculty