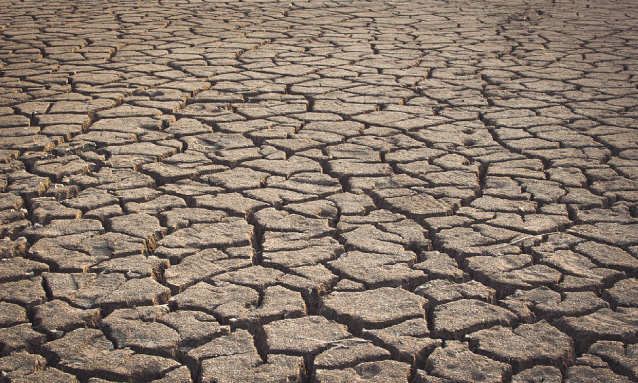 Botswana has set aside 97 million U.S. dollars for relief measures following a decision by the government to declare the 2018/19 season a severe drought year, an official said recently.
Ontiretse Letlhare, the clerk of the Botswana cabinet, told Xinhua in a telephone interview that the funds set aside include insurance cover to cushion arable agricultural farmers who took credit guarantee when applying for loans at financial institutions.
Most of Botswana and other countries in the Southern African Development Community (SADC) region received erratic rainfall in the just ended 2018/19 agricultural season resulting in a drought thanks to climate change, according to regional climate experts.
According to Letlhare, Botswana has created an 83.4 million U.S. dollars relief fund and an additional 13.7 million U.S. dollars for premium insurance cover.
"This time, the drought is severe and the government (of Botswana) undertakes to pay 85 percent, as it is under the obligation to do so," said Letlhare, adding that the relief fund would assist cattle farmers to buy subsidised animal feeds, vaccines and drugs.
A combination of unevenly distributed rains together with heat waves and dry spells compelled Botswana's President Mokgweetsi Masisi to declare the 2018/19 agricultural season a severe drought year. Botswana is a landlocked country and has a subtropical desert climate characterised by great differences in day and night temperatures and low humidity overall.
Drought conditions and what it means for wildlife in 2019
The rains that never came leave much of Namibia and Botswana in drought conditions. This could lead to a serious increase in Human-Wildlife Conflicts. Marnus Roodbol, an avid conversationist, spends much of his time in the bush. He works with the local people, researchers and government officials. All this in his never-ending challenge to protect lions and their home. Most recently, his concern has included the weather, the rains that never came and what it means for wildlife.
Marnus reports from the field
Throughout most of Namibia and Botswana, the rain that was supposed to fall during 2019 never truly arrived. Dams, floodplains and rivers suffered the drought and this year will truly be a test of tolerance, mostly for the local communities. As we drive through these areas, we witness thousands of thousands of cattle moving from arid, grassless pastures towards the remaining waters that border several national parks. We predict that cattle will dominate this year and they will out-compete most wildlife within their range. Pastoral grounds will increase (due to lack of palatable grass) and livestock will be left outside at night to feed more as their physical condition decreases by each day.
---
Already during late May and beginning of June, we have seen multiple livestock carcasses along the roads, which is and should be of huge concern, and no, most were from drought and not from vehicle accidents.
Elephant herds are surrounding waterholes that are artificially pumped and not allowing other herbivores to quench their dry mouths. Elephants will also begin to take rest and enter human inhabited areas in attempts to get access to their water, which in turn may cause much higher conflict than before.
---
The saving grace at this stage is the mild winter temperatures that we are all enjoying but there will be a lot of pressure on wildlife during the summer times where the temperatures increase to unbearable temperatures of up to 40 degrees Celsius. Tempers will be tested to limits both of humans and wildlife.
During 1991 – 1992, the Kruger National Park in South Africa faced extreme droughts where the park lost more than half of their buffalo population within two years. The reality is that it will be a tough year and we trust that those fighting (governments, rangers, anti-poachers, researchers, communities) on the ground will not lose hope and stay strong. Lions will most likely follow wildlife into community settlements as the prey wanders closer to any source of water (meant for livestock) taking massive risks.
Alternatively, the lion populations in some of these areas may flourish due to prey not being able to stay alive due to lack of food or water, which means carcasses may be found regularly by lions which may help their decline or physical condition. Prey will also not feed too far away from any water source which means the resident lions may stay permanently around a permanent watercourse.
We are speculating at this stage but we have also witnessed many areas during the last 5 weeks, and have seen the circumstances and lack of vegetation and water at this time of the year already. We trust that most of the wildlife will be able to pull through this difficult time ahead and that there will not be too much of a hindrance to the communities trying to make a living at the same time.
Source: xinhuanet.com / nickel.org