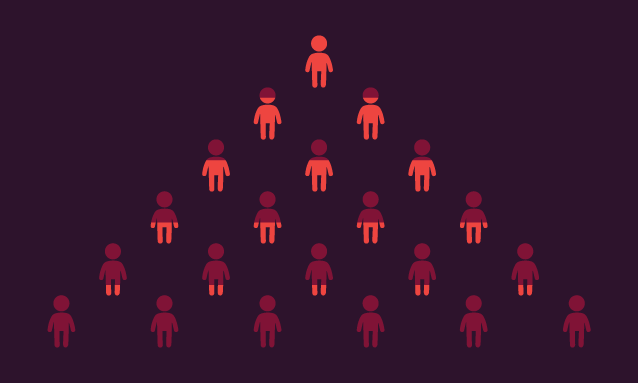 Bank of Botswana has cautioned members of the public against some businesses conducting illegal deposit taking activities through pyramid schemes. Through a press release, Bank of Botswana cited two businesses, being Global Dream Network and Dynamic Cycle Network.
---
The release states that pyramid schemes and other illegal deposit-taking activities are unlawful in Botswana and that the nature of these operations constitutes illegal deposit-taking from the public, hence contravening Section 3(1) of the Banking Act (CAP. 46:04) (Act).
It says the Act restricts transacting banking business and/or advertising for or soliciting deposits of money solely to licensed banks. It further says it is also a criminal offence punishable by law for any person to promote the aforementioned illegal activities in Botswana, as that constitutes unfair trading practice.
---
Section 5(1) of the Act empowers the Bank to investigate a person or entity suspected to be conducting unlicensed banking business and/or illegal deposit-taking activities, the release adds. It indicates that if the investigations confirm the contravention subject to other intervening measures, the activities shall be suspended from that point on.
The bank advises the public not to participate in the peddling of pyramid schemes and urges anyone involved in such schemes to cease and desist from doing so. Through the same press release, the public is further advised to report to the Bank any suspected illegal deposit-taking schemes or pyramid schemes for investigation.
The statement highlights that in accordance with Section 3(4) of the Act, any person involved in illegal deposit-taking or operating a pyramid scheme contravenes the banking laws and if found guilty, is liable to a fine of P2,500 for each day the offence occurs and a five-year prison sentence.
Furthermore, the statement warns that failure to comply with the Bank's order to refrain from conducting such operations renders the owners/promoters liable to a fine of P2 000 for each day the contravention occurs and a three-year prison sentence.
Reference: BOPA