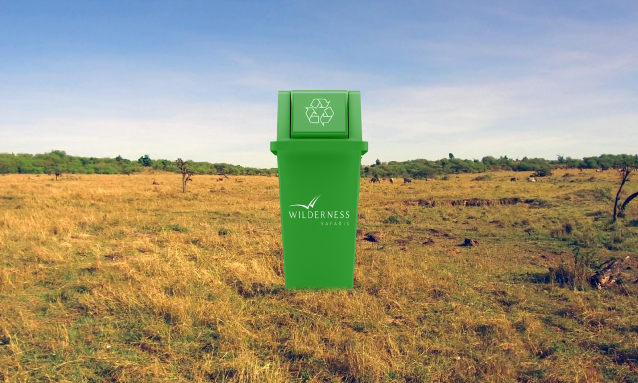 Giant luxury safari operator Wilderness Safaris is waging war on waste.  The company's Botswana waste campaign is said to be based on the fundamental principles of refuse, reduce, reuse and recycle. The move by the company has reportedly played an important part in lowering the company's carbon emissions by a substantial 27% since 2012. 
While Botswana and Rwanda are now largely plastic-free, significant focus has been placed on eliminating single-use plastics across all other regions of operation, namely Namibia, Zambia and Zimbabwe, by the end of 2019.
"As leaders in responsible ecotourism, we are continually researching ways in which we can reduce our footprint to operate with as minimal negative impact on the environment as possible. Decreasing the use of plastic has obviously been a priority for us, specifically plastic water bottles, which we can proudly report we've reduced to 0.45 litres per bed night sold, sharply down from 2.06 litres in 2012. 
Numerous other measures have also been introduced, such as insisting on reusable containers from suppliers, using brown paper bags for lunch packs, sourcing reusable covers and containers for food storage, as well as banning plastic straws and single-use plastic", notes Warren Ozorio, Wilderness Safaris Group Environmental Coordinator.
---
Cling wrap has been a major contributor to plastic waste in Wilderness Safaris camps, with Botswana using an estimated 600 km worth of cling wrap per year to cover and store food for guests and staff. The company has since changed to Buzzy Wrap, which is hand made using 100 percent cotton infused with South African beeswax, jojoba oil and natural food-grade tree resin. This blend of materials gives the wax wrap the same properties as conventional cling wrap, but is reusable and keeps food fresher for longer.
---
"Due to the success of the project at our camps in Botswana and Rwanda, it is now being rolled out in Namibia. Driving sustainability further in Rwanda, we have involved local communities in the production of, locally known as, the kitenge beeswax wraps for Wilderness Safaris Bisate Lodge, and most recently our new Magashi Camp" adds Warren.
In Botswana, with the increased use of seasonal and local produce, an agreement has been set in place with local suppliers that as much plastic packaging as possible will be sent back to them to reuse. All these measures have helped the company decrease the use of plastic within camps, driving the company's objective to operate responsibly and sustainably. The success of the company's biggest waste-reduction project, the use of plastic water bottles, didn't just decrease waste, but also addressed the immense logistical challenges that are associated with the distribution of these bottles into the extremely remote wilderness areas where Wilderness Safaris camps are located.
"Even though our official campaign was launched in 2018, Wilderness Safaris has been working on waste reduction since we began operating back in the 1980s, and while the reduction of plastic is our main objective with recycling as a last resort, we are currently also paying attention to food waste in our kitchens and making efforts to produce smart and sustainable menus. Our ultimate goal is to become completely plastic-free in all our regions," confirms Warren.
Article by YourBotswana writer: Meekaeel Siphambili
---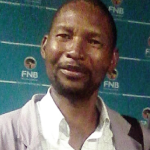 Meekaeel is an extremely ethical independent journalist who takes an unabashed look at topical issues that readers are talking about. He writes about issues that matter the most, Africa's untold stories that many Journalists have overlooked. And like the global readership, sceptical (until he gets the answers). He is passionate about environmental issues, climate change and nature conservation issues.