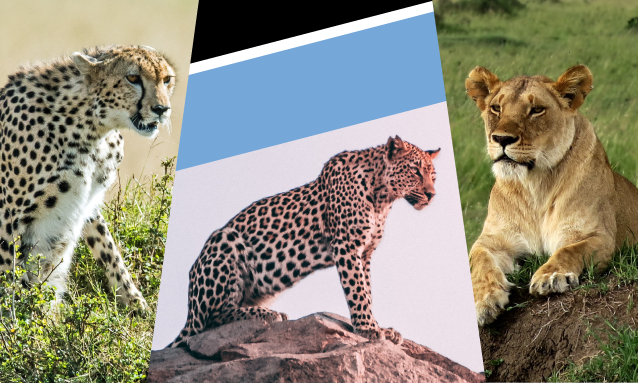 A Botswana safari is perfect for seeing big cats – Moremi National Park is one of Africa's best location for lions, leopards and cheetahs at any time of the year. However, If you're looking for larger pride of lion, you'll love Duba Plains – further north, the Linyanti Concession and Chobe National Park are also excellent for finding elusive cats such as leopards. Lebala Camp is also a habitat for cheetahs and leopards.
During the dry season, several camps in Botswana offer walking safaris – giving you the excitement of tracking cats on foot, from a safe distance. Here are the reasons why you need to go on a big cat safari in Botswana
A stronghold of lion, leopard and cheetah in Africa, Botswana is unquestionably where you want to go on a big cat safari.
Botswana is graced with an abundance of Africa's top predators that are relatively easy to see year-round and throughout the major wildlife areas of this famous safari destination. The lion, leopard and cheetah are Africa's three largest feline hunters, which almost always draw a 'gasp' from an impressed crowd when sighted.
Particularly impressive predator encounters are to be had over the green season period in Botswana's various wilderness areas as the summer rains offer perfect conditions for calving, leading to heightened predator-prey interactions during this time.
---
These are some of the best spots to find lion, leopard and cheetah whilst on your Botswana big cat safari:
Lion
The largest of the big cat group is the lion. Prides can be found almost everywhere throughout Botswana, except for the extremely wet areas such as the Jao Concession in the Okavango Delta. In the Kwedi Concession, sightings are often action-packed as lions and buffalo go head-to-head. This is perhaps the ultimate Big 5 encounter between these two notoriously aggressive animals.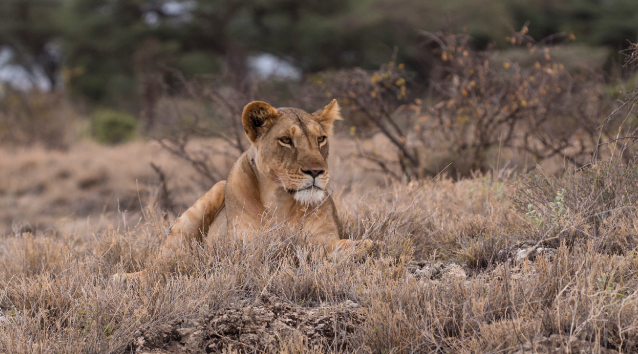 While lions may dominate all the major wildlife areas of Botswana, it is only in the Kalahari Desert that the magnificent black-maned lions can be seen. These desert-adapted cats are larger and hardier than other African lions and are distinguished by their black-tinged manes that give them a particularly handsome and regal look.
Leopard
Despite being characterised as elusive, leopards in Botswana are almost as easy to spot as lions due to their sheer numbers. Almost every camp has a 'resident' leopard or two in the area, which live off healthy populations of impala and other prey animals. The Linyanti Concession in northern Botswana is one of the best places to see African leopards in their natural habitat.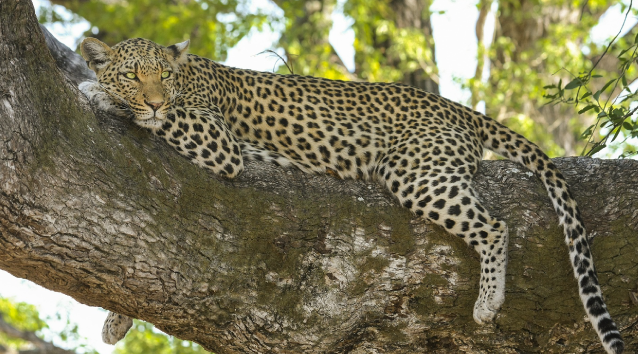 A highly productive and remote area to glimpse leopards – and all of the large cats, in fact – is undoubtedly Moremi Game Reserve. It is here that you can come across all the big cats as well as healthy populations of endangered wild dogs. While leopards do exist happily in the Central Kalahari and Nxai Pan national parks, they are harder to find in these areas.
Cheetah
Although it is the weakest of the big cats, the cheetah is, of course, the fastest and is always the most difficult to see. They are generally outnumbered by lions in Botswana, which means they sometimes struggle for a foothold in areas. They can be seen in some areas of the Okavango Delta and Linyanti near Chobe National Park where the terrain works in their favour.
The best places in Botswana for cheetah, however, are definitely the drier regions of the Kalahari and Nxai Pan. While they can be seen throughout the year, their peak season coincides with the rainy season in these areas as the rains draw prey animals into the lush open grasslands. While cheetah have one of the highest hunting success rates, they are also most likely to have their kill stolen away.
Source: liquidgiraffe.com