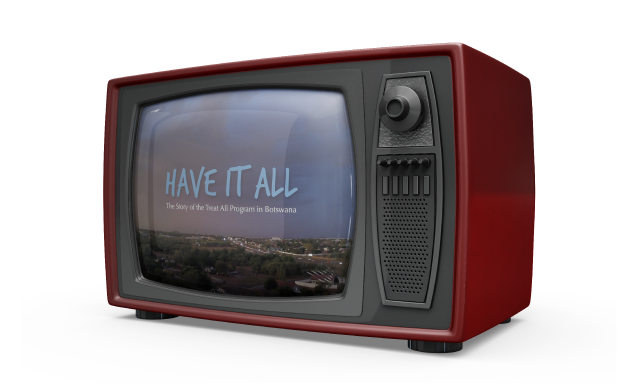 Who is PEPFAR?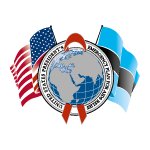 U.S. President's Emergency Plan for AIDS Relief (PEPFAR) is the U.S. Government's initiative to support partner nations around the world in responding to HIV and AIDS. It is the largest commitment by any nation in history to combat a single disease internationally.
Since PEPFAR's inception, Botswana has received more than $706 million in health assistance from the U.S. Government in the fight against HIV and AIDS. At CDC Botswana, PEPFAR is administered through the Global AIDS Program or GAP. It collaborates with the Government of Botswana, multilateral institutions, nongovernmental organisations (NGOs) and the private sector to help the country maximise the quality, coverage and impact of its HIV/AIDS response. This collaboration takes place in the areas of capacity building, prevention and treatment.
---
Treat All Programme
Many people with HIV/AIDS have stated that the virus has been less oppressive than the stigma attached to it. While public displays of stigma and discrimination are not as frequent and visible as in years past, many people have had to endure incredibly painful experiences of being stigmatised because of their HIV status, often by the same family and friends to whom they looked for love and acceptance.
In order to support these brave men and women, PEPFAR has funded BONEPWA+ (Botswana Network of People Living with HIV/AIDS) to implement the Treat All Champions Campaign which has enlisted 30 people living openly with HIV to mobilise their communities to address stigma, along with other barriers that prevent Batswana from knowing their status and enrolling on ARV treatment when diagnosed with HIV. 
Through the Treat All Strategy launched by H.E. President Khama in 2016, all Batswana living with HIV now have the opportunity to enrol on ARV treatment regardless of their CD4 count. HIV/AIDS has been a prevailing issue in Botswana for the past few decades; however, with initiatives such as Treat All, Botswana continues to be a leading force in the HIV response.
---
Have It All
"Have It All" is a documentary filmed in 2017 in Botswana that features five Batswana, ages 20 to 71 and their inspiring stories about living well with HIV thanks to consistent antiretroviral therapy (ART). Edwin, Maria, Masedi, Stanley, and Pontsho are the individuals featured in the film who are living healthy, productive and fulfilling lives despite being HIV positive. The documentary also includes interviews with former U.S. President George W. Bush, former Botswana President Festus Mogae, former U.S. Ambassador Earl Miller and other government officials and HIV experts on the story of HIV in Botswana and what can be done to bring the HIV epidemic under control.
"Have It All" was produced by the U.S. Embassy in Gaborone through the U.S. President's Emergency Plan for AIDS Relief (PEPFAR) in collaboration with the Ministry of Health and Wellness (MoHW). The film is part of the larger communications strategy for Botswana's crucial "Treat All" policy that allows all Batswana who are HIV-positive to be immediately eligible for HIV treatment. "Treat All" was initiated by former President Ian Seretse Khama in June 2016. The policy differs from the previous HIV/AIDS guidelines, which required individuals diagnosed with HIV to have a CD4 count of below 350 or show signs of sickness to be eligible for treatment.
The main message of the film is to encourage people to test for HIV and, if positive, begin treatment immediately. The film also "puts a face to HIV" to show that people living with HIV can "have it all" by taking charge of their life, their health, and their future through treatment. In doing so, the film attempts to combat the stigma, discrimination, and shame surrounding the disease. The repeated message is, "You can have it all with treat all!" 
The four main messages of the documentary are:
Test for HIV today – it is the only way to know your HIV status;
If you test positive for HIV, start treatment right away. If you tested positive for HIV in the past, but not on treatment, you are now eligible to receive lifesaving treatment so enrol today;
Starting treatment immediately allows a person living with HIV to take charge of their life and their health so they can have it all;
People living with HIV are just normal people.
---
Biographies of the documentary stars…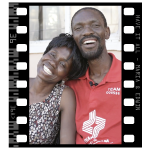 Maria & Edwin Motse
Maria is a devoted mother of three beautiful children and desires to see her children succeed. As an HIV positive woman, Maria has made it her mission to counsel others about living with HIV and the importance of taking their treatment. Through the prevention of mother to child transmission (PMTCT) program, Maria kept all her children HIV negative. She currently lives and works in Molepolole with her children and the love of her life, Edwin. After years of marriage to Maria, Edwin still laughs, embraces and enjoys the company of his soul mate Maria. He was diagnosed with HIV 18 years ago and has seen the positive impact that antiretroviral treatment (medications for HIV) has had. He is a fierce HIV activist who encourages people to test for HIV and enrol for treatment while they are still healthy.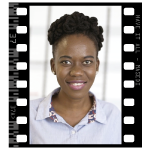 Masedi Kewamodimo
Masedi is passionate about travelling the world and making a difference in the lives of HIV-positive people around the globe through her favourite medium – radio. At 23 years old she has spoken at platforms in Botswana, the U.S, and the U.K, sharing her powerful message and story. HIV positive since birth, Masedi has been living with and impacted by HIV for her entire life.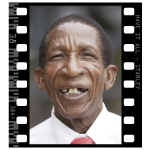 Stanley Monageng
At 71 years old, Stanley walks and takes his medication every day to keep fit. A nurse by trade who worked at the mines in apartheid-era South Africa, he tested for and was diagnosed with HIV in 2000. However, he did not let that slow him down, and has fought against HIV-related stigma and discrimination since going public with his status in 2005. He recently founded Thusang Bana Center, which seeks to serve vulnerable families in Molepolole.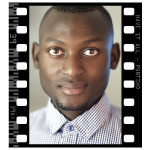 Pontsho Seikisang
"AEEA – Accept yourself (A), Enrol for treatment (E), Eat healthy (E), Avoid depression (A)" is the advice of 20-year-old Pontsho for those who are newly diagnosed with HIV. Pontsho loves to dance, is inspired by his mother, is openly living with HIV and identifies as a gay man. He works to dispel the stigma of homosexuality and HIV and is a rising star advocate for other young men of similar identity.
---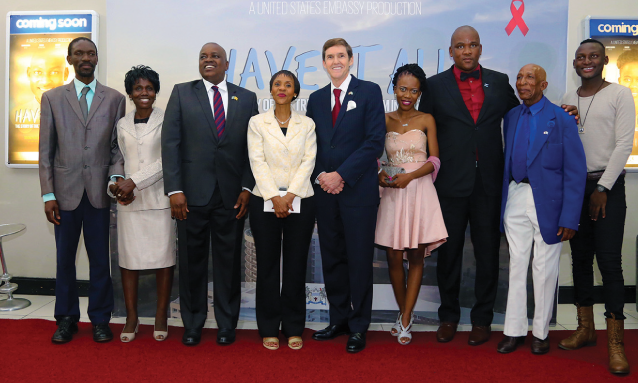 On 22 May, the Embassy hosted a premiere of "Have It All" at New Capitol Cinemas Riverwalk that was attended by His Excellency the President Mokgweetsi Eric Keabetswe Masisi and First Lady Neo Masisi, former President and First Lady Mogae, Minister of Health Dr.Alfred Madigele, along with many senior officials and dignitaries. Speaking at the premiere, U.S. Ambassador Earl Miller, who appears in the film and also served in Botswana in the mid-1990s, said,
"In the era before Botswana's antiretroviral treatment program began, we spent every Saturday burying loved ones who had died from AIDS."
He echoed the sentiments of former U.S. President George W. Bush, who founded PEPFAR, in saying that the U.S. government was extremely proud of its HIV/AIDS partnership with Botswana through PEPFAR, having contributed more than $900 million dollars since 2004.
Source: https://bw.usembassy.gov/our-relationship/pepfar/