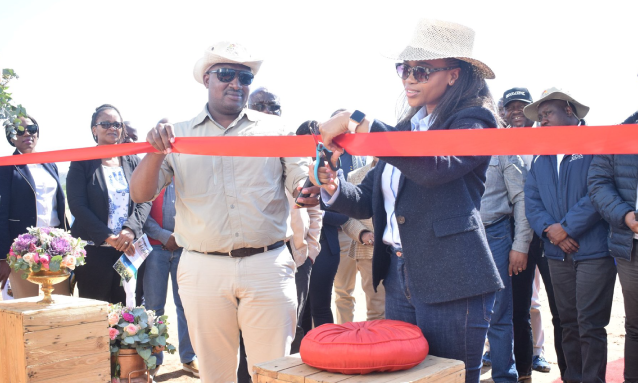 Talana Farms in the Tuli Block has bounced back to life after new owners put up a P67 million investment in high capacity storage silos to increase the capacity and quality of grain storage.
New owners, Kwenantle Farm, the brainchild of Lembie Mmereki and her South African counterpart, were given a 15-year lease by Botswana Development Corporation in 2016 after the company that operated the farms liquidated. Only three years in operation, the farm is operating at almost full production with fields including 150 hectares of white maize, 350 hectares of sugar beans, two hectares of tomatoes and butternuts and 10 hectares of Lucerne expected to be harvested next month.
The Minister of Investment, Trade and Industry, Bogolo Kenewendo, who officially opened the high capacity storage silos on May 17, commended the directors of Kwenantle Farm for their significant contribution to the economy. She said their efforts would go towards ensuring that the country becomes self-sufficient in food production, especially having gone one step further to include high capacity storage silos.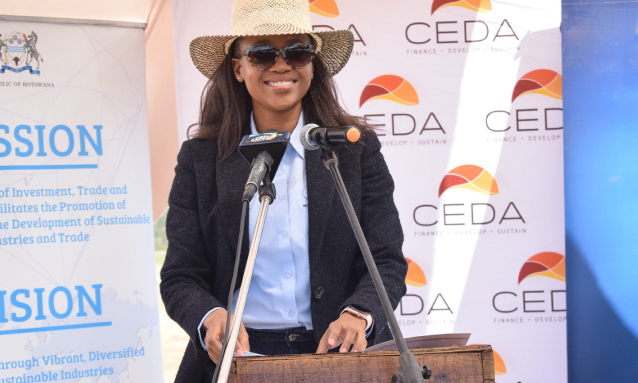 "When they took over the farm three years ago, many felt that they would not succeed as they were not given production limits. Less than three years later, they proved it is possible to run this farm successfully and they have shown their commitment to this project by going a step further to add silos to the project," said the minister.
Minister Kenewendo further said the farm's growth was not about the profits to the farmers, but the creation of employment to the local communities and contribution to the production capacity of the entire country. Kwenantle is set to make an investment of approximately 15-million pula towards the irrigation of Thune River, where it's been awarded 440ha, 100ha of which will be for the communities of Mothabaneng, Mathathane and Lentswelemoriti. The Silos are expected to store 10 000 tonnes of maize that will be produced on site and surrounding areas annually.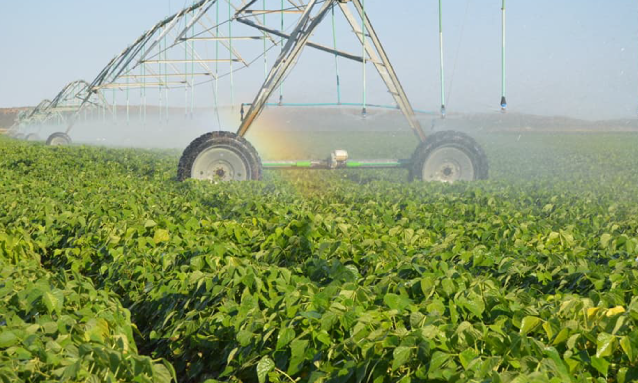 For his part, the Minister of Agriculture and Food Security, Fidelis Molao applauded the farmers for ensuring food security in the country. He said the national demand for cereal and horticulture currently stands at 300 000 and 112 000 metric tonnes respectively. Minister Molao said it was therefore commendable that production levels stand at 4 850 000 and 150 000 Metric tonnes of cereal and horticulture respectively, adding that this was way above the average anticipated production level for a single project.
He said his ministry would like to see storage capacity increased to 250 000 metric tonnes in strategic areas, thus construction of the silos by Kwenantle farmers would contribute immensely towards meeting this endeavour.
Reference: BOPA