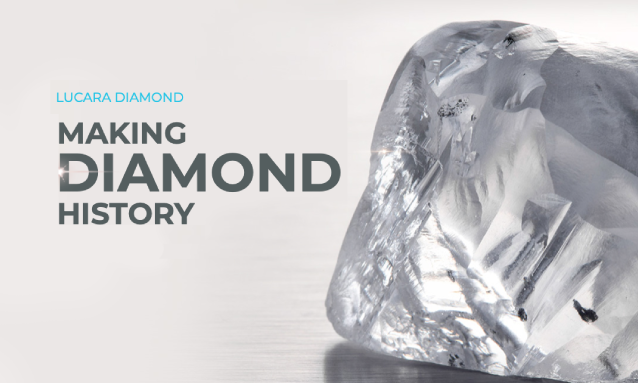 Lucara Diamond Corp has recorded close to half a billion Pula in revenue for the first quarter of the year. The company, which owns Karowe Mine on the outskirts of Letlhakane, recently told shareholders the first sale of the year delivered US$47 million (approximately P470 million).
Lucara further revealed that costs were significantly down quarter on quarter and thus a bumper profit was expected. Earnings before interest and tax were confirmed at US$23.4 million (roughly P234 million). This will come as welcome news to the government of Botswana, which gets a significant share from mining companies through taxes and royalties, continuing the long held tradition of mining as a major revenue earner for the government.
Lucara, a Canadian diamond mining company, began production at Karowe in 2012. Since then, it has gained a reputation for unearthing exceptional stones, including the famed 1, 109-carat Lesedi La Rona, discovered in November 2015. From January to March this year, Lucara at its Karowe Mine, mined a total 1 million tonnes, recovering 132, 336-carats in the process. This included the recovery of the biggest diamond ever extracted in Botswana, a 1, 758-carat boulder!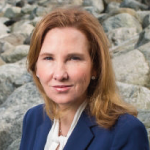 "The unbroken 1, 758-carat diamond is testament to the remarkable nature of the Karowe resource and the strong operating environment prevailing at the time."

Eira Thomas, Lucara CEO
Historically, the Botswana Stock Exchange Limited (BSEL) listed enterprise has sold its diamonds through both regular and exceptional stone tenders. That changed in September last year, when Lucara modified its tender sales to a blended tender process. This led to combining the sale of exceptional stones with the balance of run of mine production into one sale. The alteration was made in order to decrease the inventory time for large, high-value diamonds and to generate smoother revenue profile that better supports price guidance on a per sale basis.
Lucara believes Karowe Mine's performance is reflective of the significant operational improvements being executed at the mine following the transition to a new mining contractor, Trollope Mining Services in the third quarter of 2018. Due to the stronger than expected ore mining in the first quarter of 2019, no waste stripping costs were capitalised during the period.
Capitalised stripping (costs incurred when removing overburden or waste materials in order to obtain access to a commercially-producible ore body) is likely to be significantly lower for the rest of the year due to the higher than expected percentage of ore mining.
Lucara anticipates mining between 8.5 to 11.8 million tonnes this year. It expects this to be broken down to 2.5 to 2.8 million tonnes of ore and between 6 and 9 million tonnes of waste. From these, the company predicts revenue to be between US$170 million and US$200 million, in line with the 2018 forecast. Furthermore, diamonds expected to be recovered during the year are forecast to be between 300,000 and 330,000 carats.
Source: thevoicebw.com