Jao – Pioneering Biodiversity Conservation in the Okavango Delta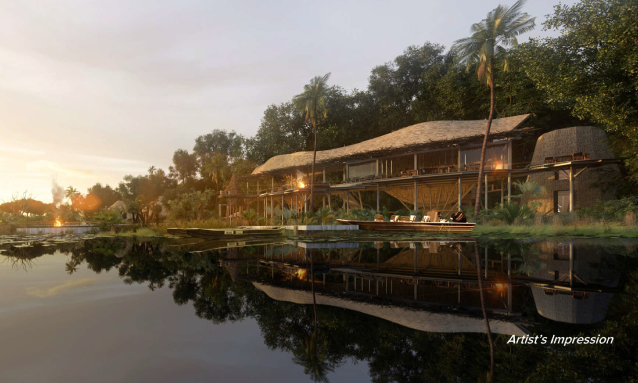 Wilderness Safaris Jao Camp continues to make a remarkable impact on the biodiversity conservation of Botswana's Okavango Delta. The completely rebuilt camp's new Centre of Knowledge Museum, resembling a mini "Smithsonian Institute", will be a platform from which to educate guests on the area's botanical history and a world-class research complex where guests can connect with experts and scientists. Jao is located in one of the most picturesque concessions of the Okavango Delta.
"In addition to a number of conservation initiatives that we have been part of for many years, the museum further showcases our deep commitment to the biodiversity protection of the Jao Concession, as well as the Okavango Delta as a whole. Recognised as a UNESCO World Heritage Site, the Delta embodies the mystique of Botswana's diverse vegetation that varies from permanent wetlands to semi-arid desert.

It is really gratifying to know that we have played an important part in the protection of this habitat and the conservation of its wildlife for two decades."

Cathy Kays, co-owner of the Jao Concession
The main area's double-storey structure has a gallery on the upper level displaying botanical art, including a series of prints from the National Herbarium in Pretoria. These consist of botanical pressings made by Cathy's great-grandfather, EE Galpin, a renowned botanist of his time, who had a number of plants named after him. Other key exhibits on display comprise an imposing skeleton of a giraffe (among others), as well as family history and geographical maps of the region.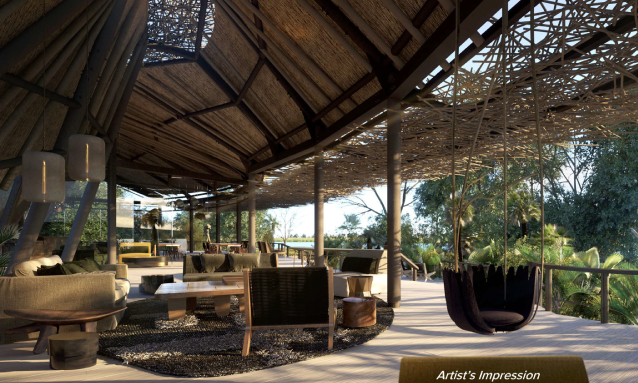 Preserving the integrity and biodiversity of the central Okavango Delta and its unique ecosystem is pivotal to the 60 000-hectare (150 000 acre) Jao Concession's "purpose". To this end, mammal populations at Jao have been meticulously monitored in annual aerial strip-count surveys conducted over the last 11 years. Through these surveys, valuable data has been collected, showing a dramatic increase in key wildlife species such as red lechwe, sitatunga, elephant, tsessebe, lion, leopard and hippopotamus.
Jao is also undertaking a citizen science-based bird atlasing programme, enabling guests and keen birders to provide data and seasonal trends on globally important bird populations on a more consistent basis for the Concession. Conducted through the Southern African Bird Atlas Project (SABAP2) and the FitzPatrick Institute of African Ornithology, the programme aims to map out the distribution and relative abundance of birds so as to better aid their conservation.
Further showcasing its commitment to Wilderness Safaris' 4Cs sustainability ethos, the new camp, due to open in mid-June 2019, has maintained its sustainable design and will continue to operate with an ultra-light footprint.
---
Jao is 100% solar powered, with a new power plant that works on one of the biggest Victron inverter systems in the world, and the largest lithium-ion battery bank in southern Africa. Even though the system is expected to offer up to three days of autonomy in cloudy weather, a 250 kVA generator has been installed, in the rare event that back-up power is required.
The suites and villas are cooled with an indirect Climate Wizard evaporative cooler, using a fraction of the energy of conventional air conditioning. They have also been fitted with innovative self-igniting Calore fireplaces, which use pellets made of sawdust left over from working natural wood, without any additives or caking agents. For maximum eco-efficiency, the walls have been insulated, yet do not detract from the overall guest experience and great use has been made of natural lighting.
---
During the build, the camp reused timber from the old Jao, including the rosewood, leadwood and some of the saligna, while the remaining unused material was donated to local villagers.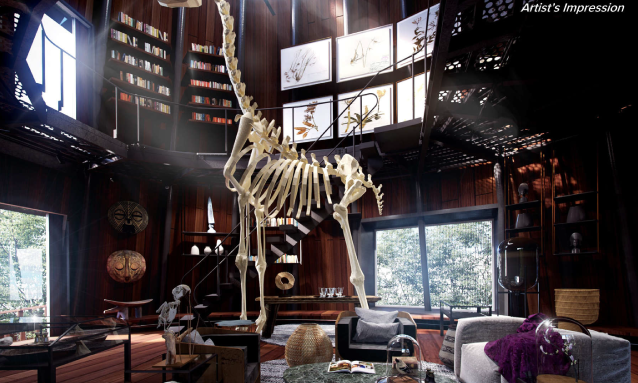 From waterways and lagoons to dry Kalahari grasslands, Jao's location on a remote island in one of the most picturesque concessions in the Delta provides both land and water Okavango experiences, with day and night game drives all year round.
"We are proud to have pioneered sustainable ecotourism at Jao for 20 years now. By operating a successful ecotourism camp, we have been able to conserve wildlife, empower local communities and protect this pristine Delta habitat for many generations to come."

Cathy Kays – Co-owner of the Jao Concession
Source: wilderness-safaris.com