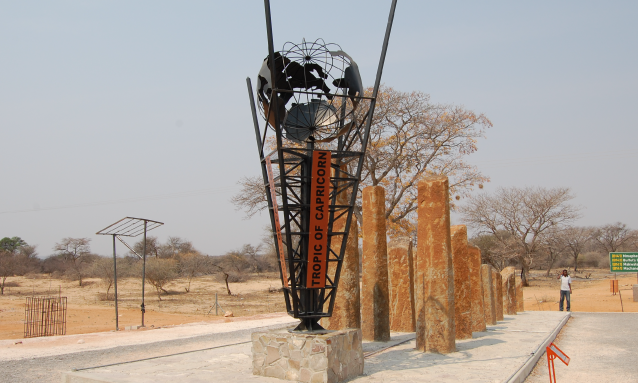 If you've ever taken a road trip across Botswana's expanse landscape, you'll probably be well aware of the desperate lack of amenities along our country's roads. This is also the case along the long A1 road along which the Tropic of Capricorn Monument lies.
In news that will undoubtedly be welcomed by most, this week it emerged that there is a master plan for the Tropic of Capricorn Monument, which will be implemented starting this financial year.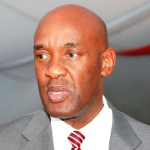 The Minister of Environment, Natural Resources Conservation and Tourism, Kitso Mokaila made the revelation in response to a question posed by the Member of Parliament for Nkange, Edwin Batshu in Parliament recently. MP Batshu had asked the Minister whether there was a master plan for the area and if there was, when would it be implemented. The Minister's question was based on the growing popularity of the Tropic of Capricorn Monument.
Without disclosing much, Mokaila further said the ministry had been allocated a three-hectare plot in which developments would take place. He also highlighted that during the Christmas holidays, ablutions were placed at the site to test the market, adding that a tender for the provision of facilities was being floated until April 26.
He said his ministry is currently de-bushing and collecting litter twice a week and that there were custodians posted there to guard against vandalism and untoward behaviour.
---
YourBotswana View…
This is fantastic news! Late last year we took the A1 to drive to Mahalapye and stopped at the monument on the way there and back. We observed its growing popularity, wondering why there weren't any toilets or a place to eat at the site. In fact, this being the case up and down the country – wherever you go in Botswana, you travel long distances without a toilet or convenience store until you reach a town or village – Botswana could do with such facilities being set up across the country. This would not only be a huge help to the long-distance travellers but would also create much-needed employment.  
Reference: BOPA
Photo by Gary Ashworth