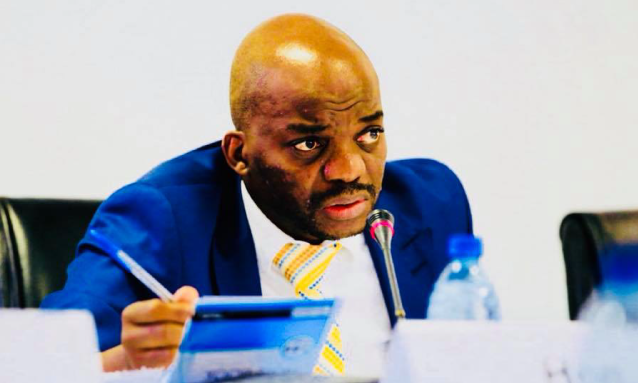 Selebi Phikwe West legislator, Dithapelo Keorapetse has challenged Parliament to repeal the Media Practitioners' Act which was passed on December 11, 2008.
Presenting the bill in Parliament, Keorapetse said although the act was approved and commenced in December 2008, it was never implemented mainly because key stakeholders declined to participate in spite it being mandatory.
He contended that the majority of stakeholders subscribed to international standards of self-regulation and media freedom and viewed the act as a draconian and regressive law. Keorapetse highlighted that the Media Practitioners Act of 2008 criminalised journalists, restricted media work and intimidated journalists as it promoted self-censorship by publishers, journalists and editors.
"The law criminalises journalistic activities in that it provides for stiffer penalties, including hefty fines and jail terms against media practitioners, which is more common in one party states and outright dictatorships.
Such laws have no place in democracies hence the need to obliterate them," he said.
Under the law, he said a press council would be established, which would purportedly act as a self-regulating body that would monitor the activities of the press and ensure the maintenance of high professional standards and provide for the registration and accreditation of media practitioners. He argued that since Independence, freedom of information and speech had been restricted and controlled in a manner that gravely undermined the principles of transparency and accountability.
The Selebi Phikwe West legislator stated that the law had enacted the pretext of providing for self-regulation, but fell short of the key principles of self-regulation in that the "state seeks to play the role of referee and a player," therefore undermining media freedoms.
Furthermore, he said there was the need to reform restrictive laws that impede media freedom and the freedom of information and expression. He highlighted that the Court of Appeal had advised that laws which were almost impossible to implement be repealed. In addition, Keorapetse called for the reformation of the state media, saying it is an essential tool through which to ensure greater transparency and accountability.
The MP also said the state media should be granted autonomy by making it a public enterprise or a parastatal with an independent board. He said it would prevent the use of state media to promote the governing party and ensure equitable coverage of all political parties and other non-state actors in the country's democracy. 
Source BOPA