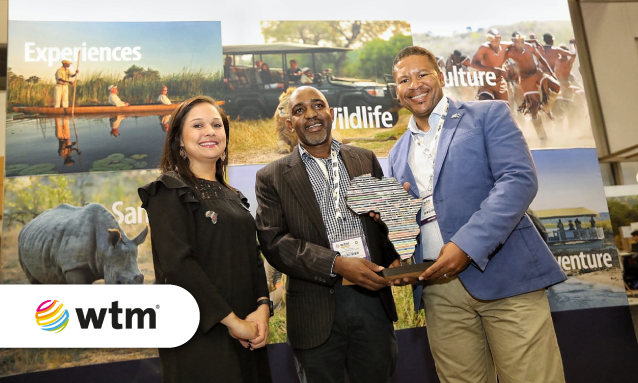 This week has proven to be a very good week for Botswana tourism! Hot on the heels of news of the sector's 3.4%  growth in 2018, Botswana Tourism scooped the Best Stand for Doing Business Award at the just ended World Travel Market Africa trade show in Cape Town. 
Botswana Tourism Organisation and HATAB hosted 19 local tourism industry players under its stall at the three day trade show which ended on Friday. Since 2014, Botswana Tourism has participated in the travel show, using it as a platform for the local travel industry to conduct business to business exhibition for inbound and outbound Africa travel and tourism markets.
The three day event started on April 9th and concluded on Friday, April 12th. It was held at Cape Town's International Convention Centre and is the only inbound and outbound travel show in Africa.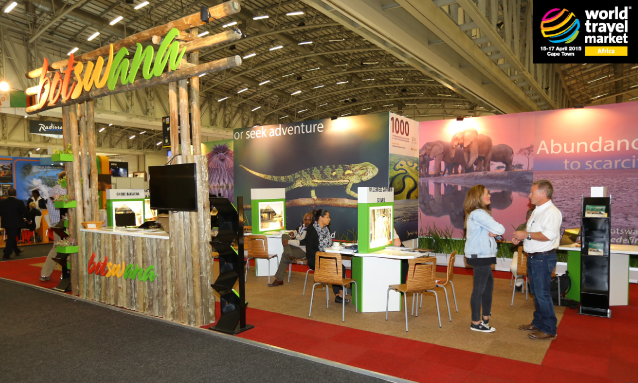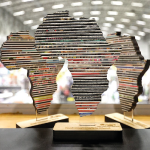 About World Travel Market Africa
World Travel Market delivers the leading global events for the travel industry. One of six shows in the WTM portfolio, our Africa show was launched in 2014 to bring the benefits and opportunities of the global industry expertise to travel professionals in this region.
Taking place in Cape Town, South Africa, nearly 5880 travel industry professionals attend Africa's leading and only business to business (B2B) exhibition for inbound and outbound Africa travel and tourism markets.
Mirrored on WTM flagship events WTM London and Arabian Travel Market in Dubai, WTM Africa delivers a proven mix of hosted buyers, media, pre-scheduled appointments, on-site networking, evening functions and invited travel trade visitors.
HATAB is the association partner of WTM Africa together with other Tourism Associations such as the Kenya Association of Travel Agents, Africa Tourism. Association, Tourism Business Council of South Africa, African Travel & Tourism Association etc.
---
Source: Hospitality and Tourism Association of Botswana (HATAB) Facebook page, africa.wtm.com
Photos courtesy of: wtmafrica.mediafiler.net