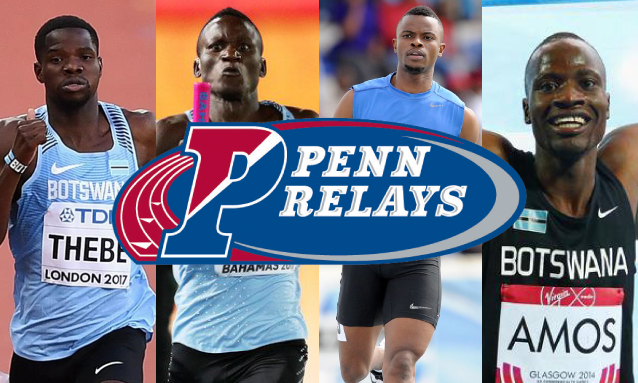 The 4×400 metres men's relay team will compete at the 125th Penn Relays scheduled for April 25-27 in Pennsylvania, USA.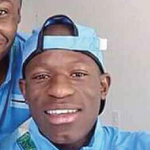 The team comprises Botswana's trusty 400m runners Baboloki Thebe, Leaname Maotoanong and Onkabetse Nkobolo as well as 800m runners, Nijel Amos (pictured above left to right) and Boitumelo Masilo (pictured right). 
However, organisers of the local competition are reportedly not best pleased about the fact that the Penn Relays clash with the Gaborone International Meet (GIM) mean that their star athletes will not participate.
Botswana Athletics Association (BAA) spokesperson, Ipolokeng Ramatshaba said they were aware of the clash but that they would honour the Penn Relay's invitation as they are bankrolled by their technical sponsor, Nike.
"Nike is our technical sponsor, so we have to nurture our relationship with them. We had a discussion with GIM organisers, Sports View Club and we told them our position and the importance of attending the relays," he said.
He further said the association also values GIM because it's their baby, as they encouraged clubs to host competitions on behalf of the association. He, however, said it was up to individual athletes to decide if they wanted to compete in the local races.
"Isaac Makwala made it clear that he wants to compete in the local meet hence is not travelling with the team," he said.
Ramatshaba said initially the technical sponsor wanted two relay teams (4×100 and 4×400) to take part but that the association managed to convince Nike to settle for one so that the rest could compete at the GIM.
GIM chairperson, Glody Dube said he was disappointed because BAA knew about the relays as they had the calendar of events for the year. He said they approached sponsors using their elite athletes who had confirmed participation. Dube also said he was disappointed that Batswana athletes were going to compete in a US competition similar to GIM.
The Penn Relays are the oldest and largest track and field competitions in the United States and have been hosted annually since 1895 by the University of Pennsylvania at Franklin Field in Philadelphia. 
Source: BOPA