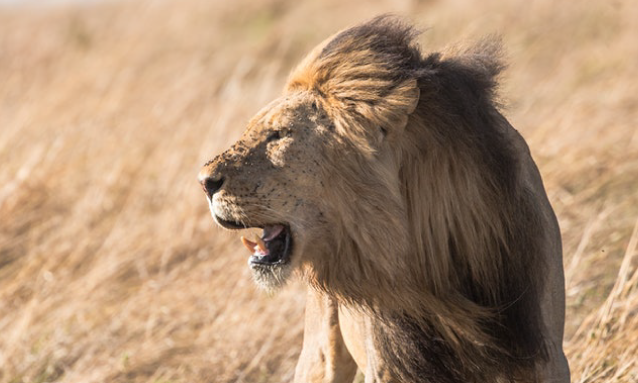 Choosing whether to travel to Botswana for a wet or dry season safari will very much depend on what you want to see and do during this time. Botswana is one of the top safari destinations in Africa, with opportunities to enjoy an unforgettable safari throughout the year. As the seasons change, so does the fauna and flora as well as the activities on offer at the different camps and lodges. This means that choosing which time to visit Botswana can be fine-tuned according to what wildlife you want to see and what kind of activities you want to do whilst on safari. 
This Under One Botswana Sky guide will help you plan for a fantastic dry season safari in Botswana.
Game galore
A big draw-card to visit Botswana during the dry winter months from May to October, is the excellent game viewing. Scarce water in most of the country's major parks means animals concentrate in large numbers at reliable water sources, so you need not always drive great distances to witness wildlife. 
This good visibility is furthered as trees lose their leaves and grasses die back, providing less shelter for animals to feed and hide in.
Taking a drink from a waterhole or river puts animals in an incredibly vulnerable position and leaves them open to attack. Crocodiles lurk in the water below and land predators wait in the surrounding bushes for the perfect moment to strike. There is an increased chance of witnessing exciting predator-prey interaction.
For some, the cooler weather, lack of rain and clear skies are  good enough reasons to travel to Botswana for a dry season safari. This weather shift means there are fewer pesky mosquitoes and the risk of malaria is at its lowest. Even though most tourists visit during the dry season, the parks still generally feel uncrowded, with the exception of the Chobe River.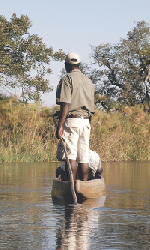 Cruising along the waterways of the Okavango Delta on a mokoro
While the Chobe River allows for year-round water-based activities, boating and mokoro rides in the Okavango Delta are to be enjoyed during the dry season. In south-eastern Okavango Delta, Rra Dinare and Mma Dinare camps offer water-based safari activities over this time, while Gunn's, Pom Pom and Moremi Crossing camps generally allow for water safaris throughout the year.
Source: underonebotswanasky.com