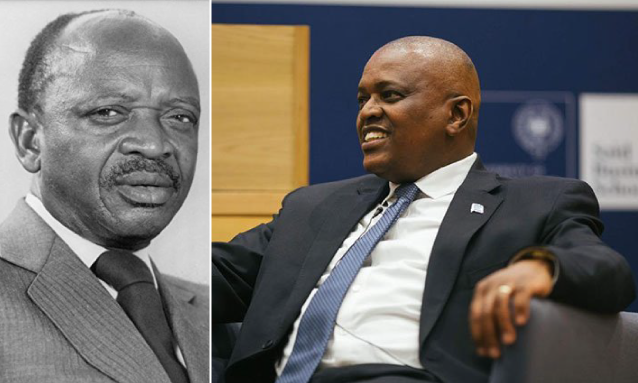 President Dr Mokgweetsi Masisi has called on the nation to recognise individuals who played key roles in Botswana's development. The President made the call on Wednesday during a ceremony held to honour former Kanye MP and Cabinet Minister, Archibald Mogwe. The ruling BDP party stalwart also served as Botswana's Foreign Affairs Minister in the 1970s and 80s.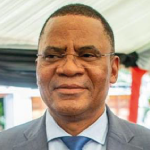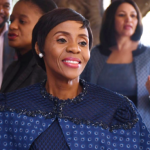 President Masisi, who was accompanied by First Lady Ms Neo Masisi, Vice President, Slumber Tsogwane (both pictured right) as well as some current and former Cabinet Ministers said he was committed to recognising Botswana's heroes and heroines. He said Botswana's history of Botswana could not be complete without the acknowledgement of the immense contribution of people like Mogwe, whom he praised for serving the nation with commitment and loyalty for little financial reward.
"He served this country when there was virtually nothing in terms of infrastructural development and resources that are more abundant today. The conditions of service of public servants, Members of Parliament and Cabinet at the time were nothing to write home about," President Masisi said.
President Masisi said Mogwe's meticulous and outstanding work would always be cherished even by the next generation.
"As a civil servant and a politician,  Mr Mogwe served his country with diligence, with distinction and above all, with unquestionable loyalty. He is indeed one of the greatest sons this country has ever produced. As President of this country, I have a strong commitment to recognising our founders, our heroes and heroines. And in this context, Rre Ra Maleta is one such," he said.
Dr Masisi said the qualities he picked or observed from Mogwe were those of pragmatism, inspirational leadership and modesty.
"This ebullient, consummate and very cosmopolitan foreign minister was a remarkable achiever and very keen to make friends from anywhere, everywhere," said President Masisi.
He presented Mogwe with gifts including a walking stick, hat, ties and a coat. Through a speech read by his daughter, Alice, the former cabinet minister thanked President Masisi for paying tribute to him while he was still alive. Mogwe said despite the country operating on a shoe-string budget during his time in Cabinet, it had succeeded in its development journey.
He said the spirit of working together helped Botswana to develop and urged the current generation to work together for a common goal without forgetting the country's humble beginnings.
"Those of us who worked towards the independence of our country could not have been absolutely certain about what independence would actually mean for us. What we knew was that we wanted to be counted amongst the nations of the world. This we achieved," he said.
He said Botswana worked together with other African countries towards the liberation of Angola, Mozambique, Zimbabwe, South Africa and Namibia. Mogwe said he now spends his time looking after his cattle, goats and sheep.
Born almost 98 years ago at Macheng-o-o-Moswaana near Kanye, Mogwe went to No.1 Bakwena School in Molepolole, Macheng and Kanye as well as at Tigerkloof in South Africa.
He then forged a career as a teacher in Kanye and also spent over a decade teaching at Modderpoort in South Africa as well as Tigerkloof in the 1950s. Upon his return to Bechuanaland Protectorate in the late 1950s, he served as an education officer.
---
In 1967, he was appointed Permanent Secretary to the late president, Sir Seretse Khama and also served as Secretary to Cabinet. Mogwe entered politics in 1974 as specially elected MP and was subsequently appointed Foreign Affairs Minister, a post he held until 1985 when he was appointed to the Ministry of Mineral Resources and Water Affairs, which he led until 1994.
On leaving politics, Mr Mogwe was appointed Botswana's Ambassador to the United States where he served from 1995 to 1999. He was awarded Member of the British Empire (MBE) in 1965, Presidential Honour of Meritorious Service in 1971, Presidential Honour in 1974 and Golden Jubilee Award in 2016. 
Source: BOPA