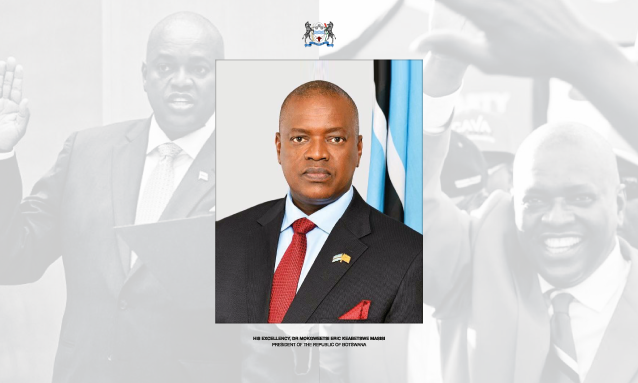 President Dr Mokgweetsi Masisi on 1 April celebrated one year in office with Francistown residents. Dr Masisi – inaugurated the country's fifth president on April 1 last year – outlined a number of big projects that would be undertaken by the government, some of which would be geared towards boosting Francistown's trade in the SADC region.
Francistown, the President said, ought to be one of the strategic routes and logistical hub centres, not only in the production of goods and services destined for the north but also to the south en route to the rest of Africa. He said because markets are growing fastest in the north, Francistown is in a strategic position as much as "vital organs are positioned in the body."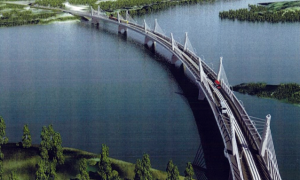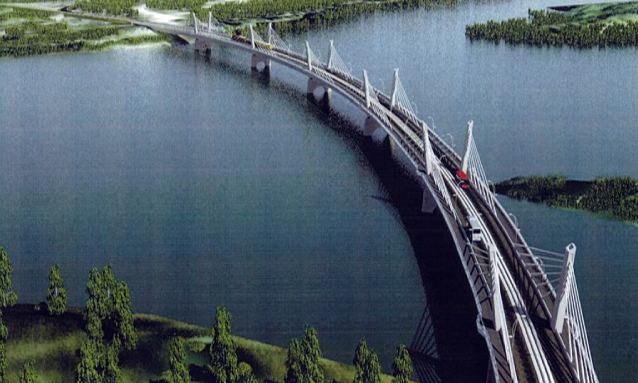 Among the country's big projects President Masisi mentioned are the Kazungula bridge and the Mosetse/Kazungula railway line whose aim is to boost regional trade between Botswana and its northern neighbours. He revealed that Zimbabwe is now showing interest in the Kazungula bridge, a decision he said must be supported. President Masisi observed that teething problems were being experienced in the construction of the bridge, especially with regards to payments but explained that Botswana had been meeting its financial obligations without fail.
Extolling the attributes of Francistown, the President explained that the most memorable revolution in southern Africa occurred in Francistown, which he said should be celebrated.
"You are casualties of the mining revolution and I celebrate you because you survived the affliction and consequences of the brutal revolution when your earth was turned upside down and wealth taken away," he said.
He promised that if the economy improved, his government would correct past imbalances such as landlessness because the residents of Francistown deserved it. However, President Masisi said in making the corrections, the government would have to be smart and leapfrog into the fourth industrial revolution using Information Communications Technology (ICT).
"Francistown is a nodal town, which connects Botswana to other regional trading blocs such as Zambia and Zimbabwe, apart from being an aviation capital and it is the only town where a major air disaster took place," he added.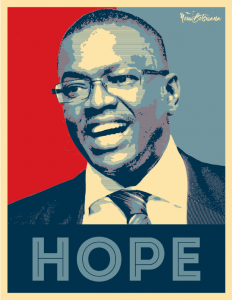 BDP captures Masisi's 365 days of renewed hope in a book
On April 1, 2018 President Dr Mokgweetsi Masisi ascended to the highest office of the land on the back of heartwarming slogans: #GoMasisi, "Sisiboy" (a play on his surname that was first coined years ago) and Driver of the Nation, a figure of speech drawn from his name Mokgweetsi, promising that his government would be different.
To commemorate his 365 days in office, Botswana Democratic Party (BDP) members recently honoured him with a memo book called: Renewed Hope, Botswana under Masisi. The book captures the first 365 days of his presidency, the early days of which inspired the compilation of the book, which also captures his achievements thus far.
Receiving the book, Dr Masisi said he was delighted that his work was noticeable, adding that he wished he could be given a fresh mandate to lead the country, and that he hoped he would earn the trust of Batswana. He promised  to transform Botswana's economy from being resource-based to one that is knowledge-based.
This has seen President Masisi striking partnerships with pundits from high profile universities around the world, such as USA-based Rutgers University. Within the first 100 days, he opened a new chapter and held a press conference where he promised to end the information drought as he believed that the media enhanced democracy. During that historic briefing, he also articulated his roadmap.
The book notes that President Masisi opened his arms to different media houses, and has kept the promise to keep them close to events of the presidency, which were also of national interest. The book also captures the President's track record in participating in the international community in the first few days in office.
---
In his short time in office, he has traversed the universe, having been to China, United Kingdom, USA, Switzerland and countries in the SADC regional block and attended African Union (AU) and United Nations summits.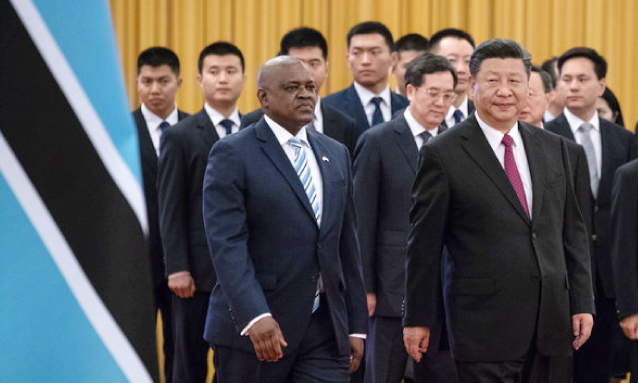 The book also writes about his attachment to family values, which inspired his colleagues in politics to believe in solid family foundations. He has also paid courtesy calls on the founding leaders of the BDP and offered condolences to some bereaved families. The book further acknowledges his promise to fight corruption in all its manifestations, which was articulated in his inauguration speech.
---
So far, Botswana has hosted the conference of member countries of the African Peer Review Mechanism (APRM) in June last year and this year. President Masisi proceeded to sign a memorandum of understanding with the African Peer Review Mechanism (APRM), making Botswana the 38th country to become a member of the self-monitoring mechanism that encourages conformity with political, economic and corporate governance values among member states.
The 59-page book is authored by members of the BDP's strategy team; Dr Batlang Serema, Dr Alfred Tsheboeng and Mr Ame Makoba. It was published in April and will be available in a  book shop near you shortly.
---
Respected UB scholar, Professor Thapelo J. Otlogetswe tracked HE Masisi's 365 days in office…
Reformed the once feared DISS – making it trusted and loved. Batswana feel secure with the work of the DISS.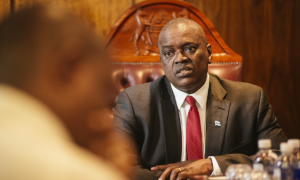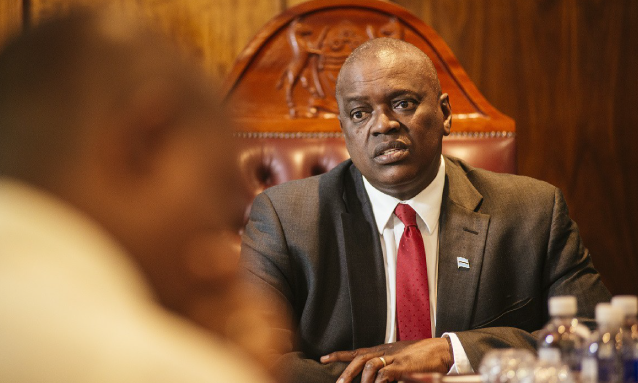 Restored the spirit of therisanyo (consultation). We no longer run a country by presidential directives without consulting Batswana. He consulted widely on the alcohol Alcohol Policy. This was in response to a need to regulate the liquor trade and address health concerns as well as balance such matters with industry needs so as to create employment and retain jobs already existing in the sector.
He consulted on the review of the alcohol trading hours to bring flexibility where necessary. He consulted widely with affected communities to develop a National Elephant Action Plan (NEAP). The NEAP provides strategies for reducing human-elephant conflict while strengthening Botswana's elephant conservation and management efforts. He consulted broadly with farmers to resolve the challenges facing the Botswana Meat Commission. 
Media engagement. After over 10 years, he brought back press conferences and re-built a solid relationship with members of the press.
Engaged unions. For many years, the relationship between the government and unions has been hostile. President Masisi has improved union-government relations. This has led to frank negotiations resulting in a collective labour agreement between the government and unions (BOSETU, BTU, BOPEU, BLLAHWU, BONU, & NALCGPWU) for a 10% and 6% salary increase in 2019 and another 10% and 6% salary increase in 2020.
Economic revitalisation. The government has removed impediments of doing business, creating a conducive environment for investment. He has introduced the Customs Management System (CMS), which has improved trade across borders where businesses can pre-declare their goods and make payments online. 
Masisi's government is increasing citizen participation in the tourism industry which is dominated by expatriates.

 

He has also introduced the Supplier Development Programme (SDP), whose objective is to strengthen citizen-owned enterprise competitiveness. The aim of the Programme is to connect small-scale producers/suppliers to local markets as well as those abroad. The Programme is anticipated to start this year and will target five priority Sectors of Mining, Agro processing, Leather, Infrastructure projects and Textile, as well to develop their associated value chains. To that end, there is an electronics industry springing out in Kanye to build solar panels and lights.

 
Fighting Corruption. President Masisi has also expressed his commitment to dealing once and for all with corruption. High profile cases involving the thieving of millions of Pula are now before the courts of Botswana and the thieves are feeling the heat. 
Scrapping the Electronic Voting Machines (EVM). He scrapped the use of the electronic voting machine for the 2019 elections, having listened to the cry of many in the opposition who complained that the machine was insecure for carrying out free and fair elections.
Restored Botswana's position in the International Community. President Masisi has been building strong relations with both regional and international partners. He has signed the African Peer Review Mechanism and the Continental Free Trade, which opens Botswana's goods to a growing population of over 1.2 billion Africans.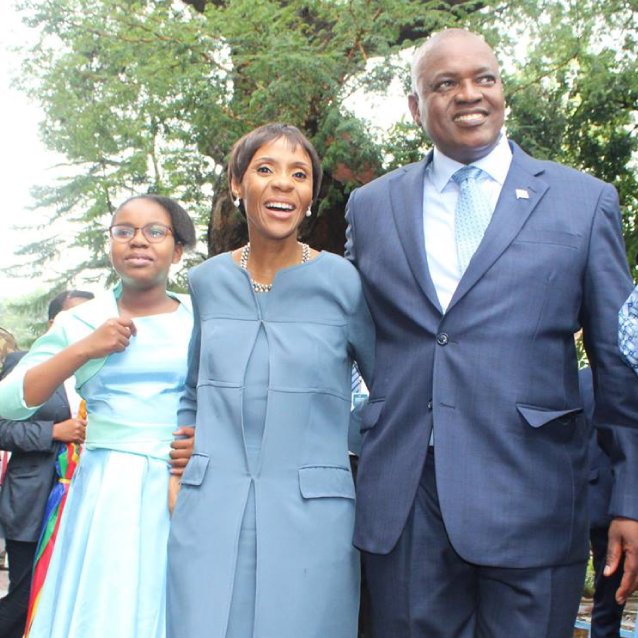 ---
Happy first anniversary, HE Masisi and here's to many more firsts as you seek to continue steering Botswana to a warmer, more prosperous, corruption-free and peace-loving country it's always been known to be!
Source: BOPA