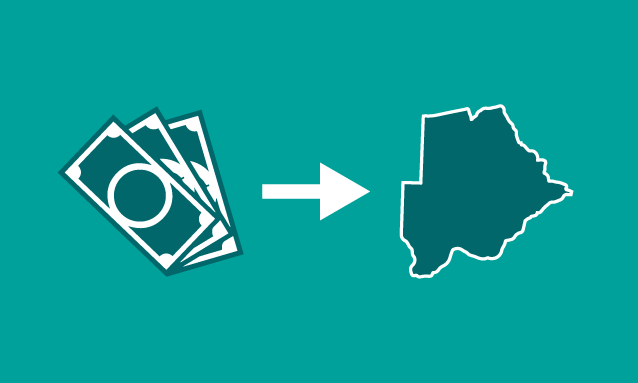 Botswana holds a number of opportunities for prospective investors, owing to its various inherent characteristics and incentives and companies are encouraged to capitalise on these.
This was the key message at the Botswana Investment and Trade Centre's (BITC's) Doing Business in Botswana business seminar held on Monday in Johannesburg.
The seminar was designed to attract trade and investment into Botswana as well as to strengthen trade relationships between Botswana and its regional partners, especially South Africa, which was highlighted as a major trading partner for the country. Consul General of Botswana to South Africa, Lesedi Thema pointed out that there were many opportunities for investment in Botswana, including in the financial services, information and communication technologies, agriculture and agro-processing and textiles sectors.
"Botswana continues to be proud of its history and reputation as a stable, peaceful and transparent country, thus providing a suitable environment for investors."
The country has maintained peace since its independence in 1966. This attractiveness was reiterated by BITC RSA Office International Business Executive Director Moshi Ratsebe, who also mentioned the low levels of corruption in the country. Botswana has enjoyed a consistent rating among the least corrupt countries in Africa by Transparency International.
---
Furthermore, Thema enthused that the country is known for offering attractive incentives, including but not limited to no restrictions on business ownership, a highly competitive tax framework and providing investors duty-free imports for machinery and equipment for manufacturing purposes.
Ratsebe also highlighted the low tax rate – 15% for manufacturing and International Financial Services Centres companies, 22% for other business and 25% for individuals. He indicated that 22% is notable, as it is comfortably competitive compared with global averages and much more attractive than the average of 28% in South Africa, for example.
---
Moreover, the country allows remittance and full repatriations of profits and dividends.
Botswana also offers industrial rebates on the importation of specified raw materials from outside South African Customs Union.
"Botswana thus extends an open invitation to South African companies to invest in Botswana and use our central location as a hub to invest into the sub-Saharan African region as a whole."
Botswana is ideally located to provide investors with access to the South African Development Community marketplace, which comprises over 370-million people. The country provides duty-free access to South Africa, Namibia, Lesotho and eSwatini. Moreover, it provides duty-free and quota-free access to the European Union markets. Thema extolled that the country has not only relied on its location and stability to get investment, but, rather, implemented a number of ease of doing business reforms to position the country to host sophisticated international companies.
This includes reforms that shorten the turnaround time for businesses that are seeking various government authorisations in the country, for example; and the recent introduction of a visa on arrival policy, as a way of enhancing business in Botswana. Further to the seminar aiming to attract foreign direct investment into the country, it was aimed at exposing local products that are manufactured in Botswana to the South Africa market.
Therefore, the seminar included a contact promotion mission element, whereby companies were brought from Botswana to showcase their products and meet with potential buyers, agents and distributors in the South African market to further their reach.
Source: engineeringnews.co.za