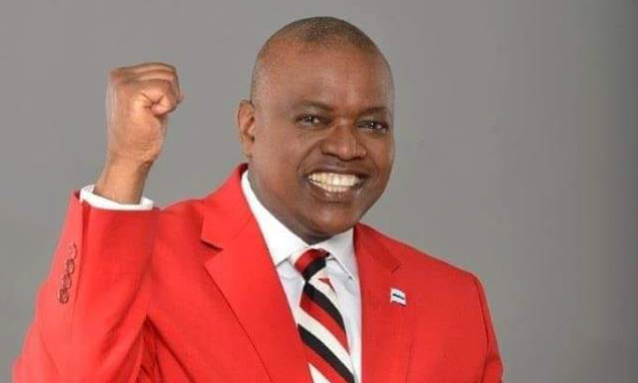 This week, in what will undoubtedly be a deadly blow to former president Ian Khama and presidential hopeful, Pelonomi Venson-Moitoi, the BDP's former MPs issued a statement throwing their weight behind President Mokgweetsi Masisi.
Below is the statement the MPs collectively issued to express their firm support of the president.
---
Statement By BDP Former MPs For The Special Congress in Kang
We, the former BDP Members of Parliament have been following the standoff between HE MEK Masisi and Former HE SKI Khama since it started. Whilst we do not have the full details of its origins, one thing we know is that it has become a very divisive issue within the BDP and nationally. 
Former HE SKI Khama's support of Hon P Venson-Moitoi to challenge HE MEK Masisi for the BDP presidency has further deepened the divisions within the BDP and nationally just 6 months before the General Elections in October 2019. It is SKI who proposed HE MEK Masisi to Parliament for the position of VP of Botswana. It is Former HE SKI Khama who paraded HE MEK Masisi up and down the country before March 31 last year.
It is our collective observation as former BDP Members of Parliament that HE MEK Masisi has made a good start as president of the BDP and the Republic of Botswana. He has particularly committed to the Vision 2036, rule of law, stakeholder engagement, poverty eradication, aggressive empowerment of citizens and the fight against corruption, to mention a few flagship programs in his road map for the country.
It is our collective position as former BDP Members of Parliament that HE MEK Masisi must be supported to implement his roadmap just as SKI was after he succeeded Former HE FG Mogae. This is why we call upon all BDP members to rally behind HE MEK Masisi at the Special Congress in Kang early next month. We implore all BDP members to support HE MEK Masisi to lead the BDP to the 2019 General Elections. 
This statement is endorsed and supported by…
Hon. Gaositwe Chiepe
Hon. L. Boyce Sebetela
Hon. Kavis Kario
Hon. Tebelelo Seretse
Hon. Duke Lefhoko
Hon. Keletso Rakhudu
Hon. Charles Tibone
Hon. Gloria Somolekae
Hon. Rakwadi Modipane
Hon. David Magang
Hon. Boemetswe Mokgothu
Hon. Khumongwana Maoto
Hon. Ponatshego Kedikilwe
Hon. Ray Molomo
Hon. Leach Tlhomelang
Hon. Neo Moroka
Hon. Satar Dada
Hon. Daisy Pholo
Hon. Oreeditse Molebatsi
Hon. Moggie Mbaakanyi
Hon. Lesego Motsumi
Hon. Thebe Mogami
Hon. Ronald Ridge
Hon. Sheila Tlou
Hon. Frank Ramsden
Hon. Shirley Segokgo
Hon. Lesedi Mothibamele
Hon. Johnnie Swartz
Hon. Phandu Skelemani
Hon. Moeng Pheto
Hon. Michael Tshipinare
Hon. Oliphant Mfa
Hon. Patrick Masimolole
Hon. Obed Chilume
Hon. Olebile Gaborone
Hon. Archibald Mogwe
Hon. Jacob Nkate
Hon. Odirile Motlhale
Hon. Ambrose Masalila
Source: thepatriot.co.bw