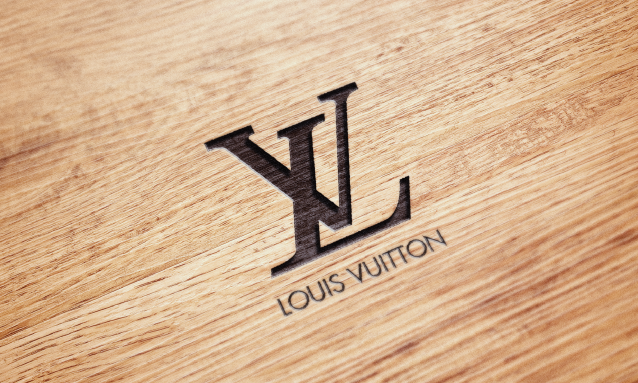 A French multinational luxury goods conglomerate is set to take over three safaris located in the tourism-rich paradise in the northern part of Botswana, BusinessPost has established. 
LVMH Moët Hennessy Louis Vuitton SE, also known as LVMH is registered in Paris, France. The Euronext Paris listed company is controlled by the Arnault family. At the top of the company's structure is its chairman / CEO Bernard Arnault, the fourth wealthiest man in the world according to Forbes Magazine. Arnault runs the company with his children; daughter Delphine is Bernard's number two and Antoine is head of communications.
Bernard's third child Alexandre runs German luggage brand Rimowa, which LVMH bought in 2016, while his fourth child Frédéric is a strategy and digital director of TAG Heuer, the largest watch brand owned by LVMH. The Arnault family owns a 47 percent stake in LVMH through the family holding company called Groupe Arnault.
---
LVMH is known for luxury brands like the fashion house and luxury retail company known for leather clothing, Louis Vuitton. Other luxury brands by LVMH are the plush winery producer Moet and the elite cognac brandy Hennessy. The company also has investments in real estate and hotel sectors. And according to information seen by BusinessPost, LVMH will soon be the proud owner of some of Botswana's most luxurious 5 star rated safari lodges owned by Belmond, a company that is being purchased by the French company.
---
Last year the French company said it was planning to acquire Belmond for $25.00 per Class A share in cash, an equity value of $2.6 billion in a transaction with an enterprise value of $3.2 billion. The company revealed at the time that the transaction would be completed in the first half of 2019 subject to the approval of Belmond's shareholders and clearance by the relevant competition authorities.
Arnault said on the company website last year that acquisition of Belmond would significantly increase his company's presence in the ultimate hospitality world. 
"Belmond delivers unique experiences to discerning travellers and owns a number of exceptional assets in the most desirable destinations. Its heritage, its innovative services, its excellence in execution and its entrepreneurship resonates well with the values of the Group and is complementary to our own Cheval Blanc maisons and the Bvlgari hotels activities," said Arnault in the company's website.
It has emerged that Belmond has agreed to give the luxury dealer all its shares, meaning LVMH will now have sole ownership of the three safari lodges in Botswana; Belmond Kwai River Lodge, Belmond Savute Elephant Lodge and the Belmond Eagle Island Lodge previously owned by Belmond. Belmond was partially owned by LVMH, which indirectly owns the company (Belmond) with BlackRock Inc, Dimensional Fund Advisors LP, Capital Research Global Investors, The Vanguard Group, Southeastern Asset Management Inc and Giuseppe Statuto.
---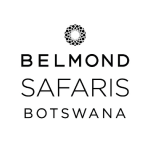 Belmond, whose directors are; Roland Hernandez, Harsha V. Agadi, Mitchell Hochberg (all American), Ruth Kennedy, Ian Livingston, Demetra Pinsent, Gail Rebuck (all British) and H. Roeland Vos (Belgian) is listed on the New York Stock Exchange. Not only does Belmond –  a giant luxury hotel company and adventure travel operator – run safaris in Botswana, it also operates 46 properties which include 33 deluxe hotels, 3 safari lodges, one stand-alone restaurant, seven tourist trains and two river/canal cruise businesses. Belmond also operates world acclaimed trains and cruises in Europe, Peru and Asia.
---
LVMH is expected to add more grandeur – synonymous with the French company – to Belmond's lodges that are already dripping in opulence.  The lodges are located between the Okavango Delta, the rich tourist attract area of Moremi Game Reserve and the wildlife thronged Chobe National Park.
Belmond's Botswana lodges are part of the group's world operations which translated a revenue improvement of $1.1 million, from $35.6 million to $36.7 million. The marginal increase in Belmond's world operations revenues is said to be due to the impending refurbishment at Belmond Savute Elephant Lodge which was closed from November 2017 to June 2018.
Belmond recorded total revenues of $572 million and adjusted EBITDA of $140 million in the twelve months ended 30 September 2018. Belmond's Net losses for the full year 2018 were $28.5 million ($0.28 per common share), compared to net losses of $45.0 million ($0.44 per common share) for the full year 2017.
In an interview with BusinessPost, Belmond head of communication, Jocelyn Betts said LVMH taking over the company does not mean its operations will change as Belmond will still own the three safari lodges. 
"Belmond has three luxury lodges in Botswana and we do not anticipate any foreseeable change to our portfolio in this market as a result of the transaction with LVMH. Under LVMH ownership, we look forward to taking our brand to new heights and to continuing to expand our portfolio of luxury travel experiences," said Betts.
Source: Weekend Post